Beijing FC's first team regrouped yesterday afternoon in Shunyi Base to prepare for the CSL action this weekend. In contrast to previous trainings, this session was fully open to the press and fans.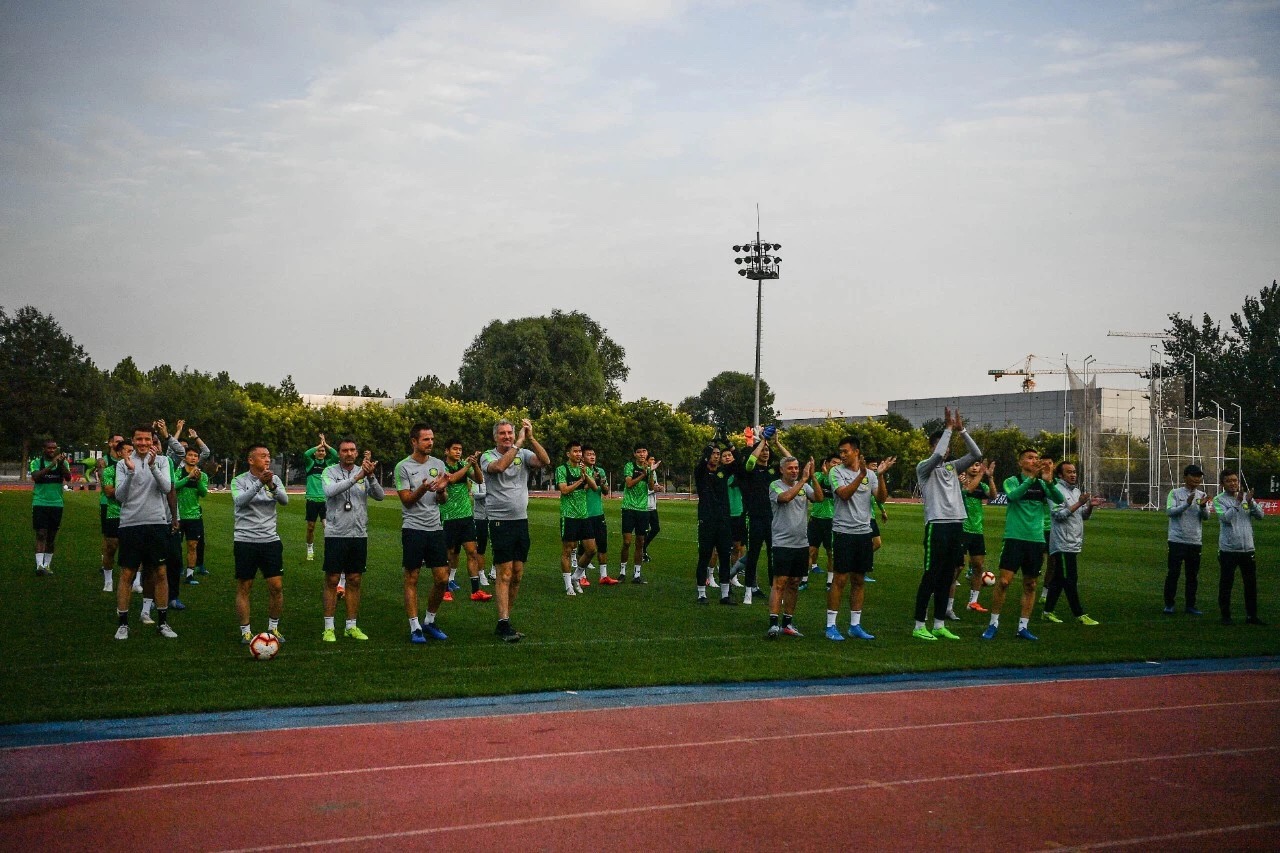 Before the session commenced, our head coach Génésio led the team players and staffers to greet the visiting fans.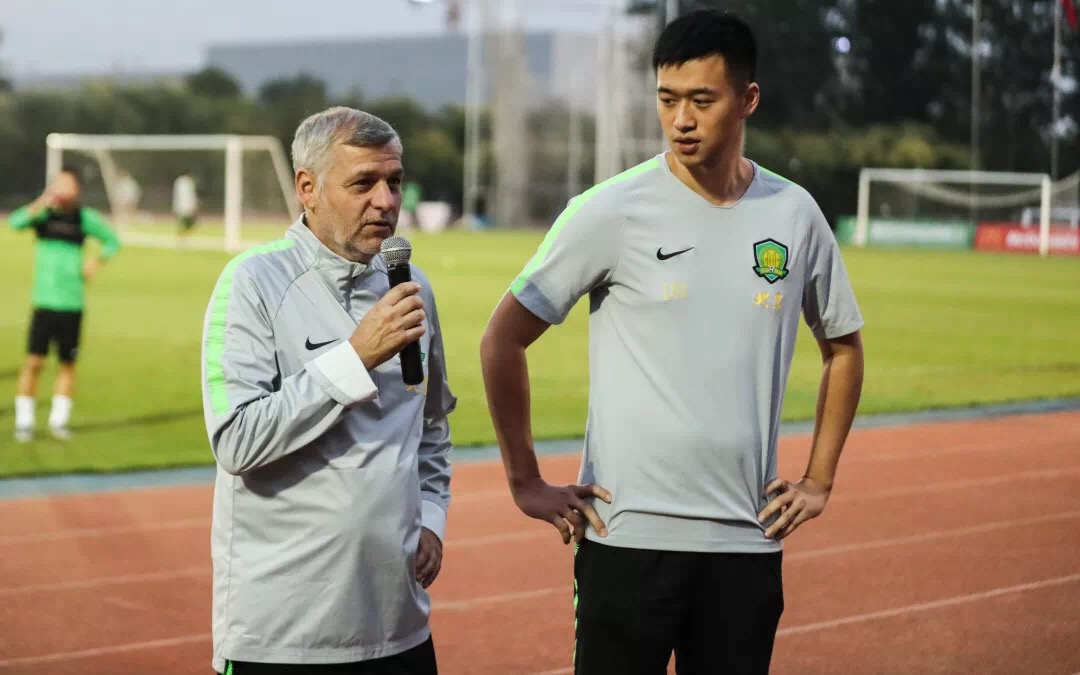 Despite of being an open session, the team still conducted some tactical drills and concluded the session with grouped scrimmages. The fans were generous with their cheers when impressed by some good performance on the pitch.
Génésio led the team to thank the fans again after the session concluded. 'We are very grateful to your visit and support today,' said Bruno Génésio. 'The fans are always our strongest support, and whatever the situation we confront on the pitch, you always stand behind us and support us. We will keep working, become stronger, and be worth of your support.'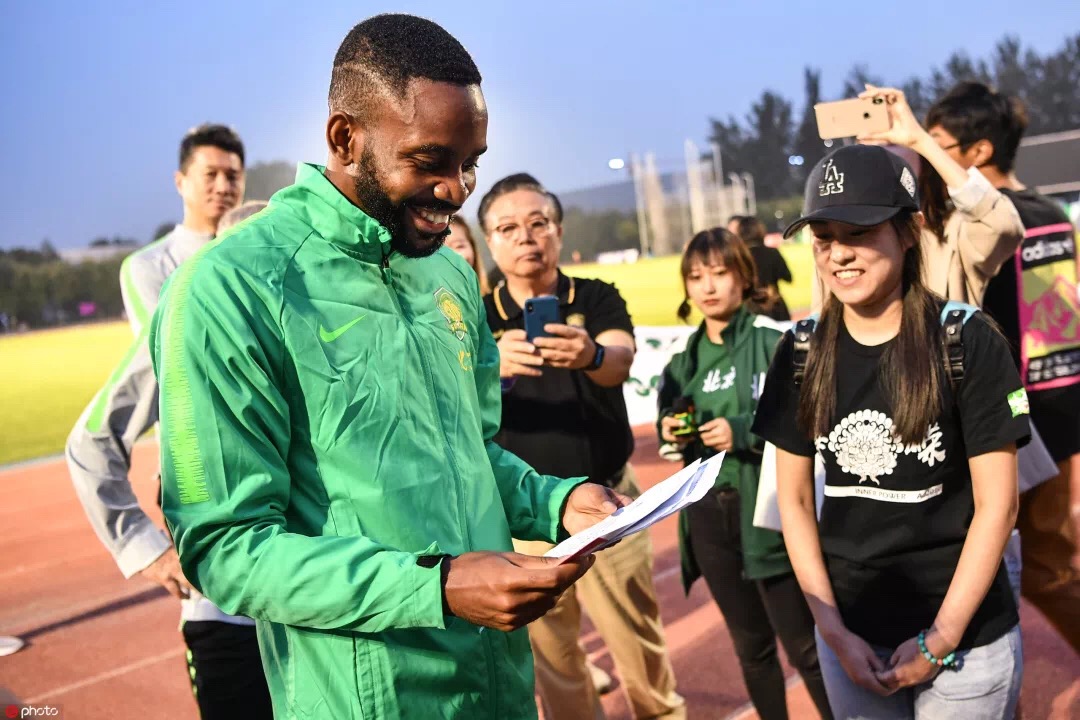 After the brief statement addressd by the head coach, he also discussed with the fans regarding the team's tactics and how he would make improvements. 'We hope to help our players move one stage up through intensive trainings like today,' answered Bruno. 'As we can see, the session today was very tactical. Because of the difference between our current and previous formations and tactics, I need the players to familiarise themselves with the changes, show their chemistry on the pitch, and make our own system.'
Upon the completion of the event, several fans presented their special gifts for Bakambu and wished the Beijing FC striker would be able to come back to his best form and prove what he can achieve in games. A banner written 'Come on dear
Cédric,
adjust your condition well, you are the best, we always support you' in French.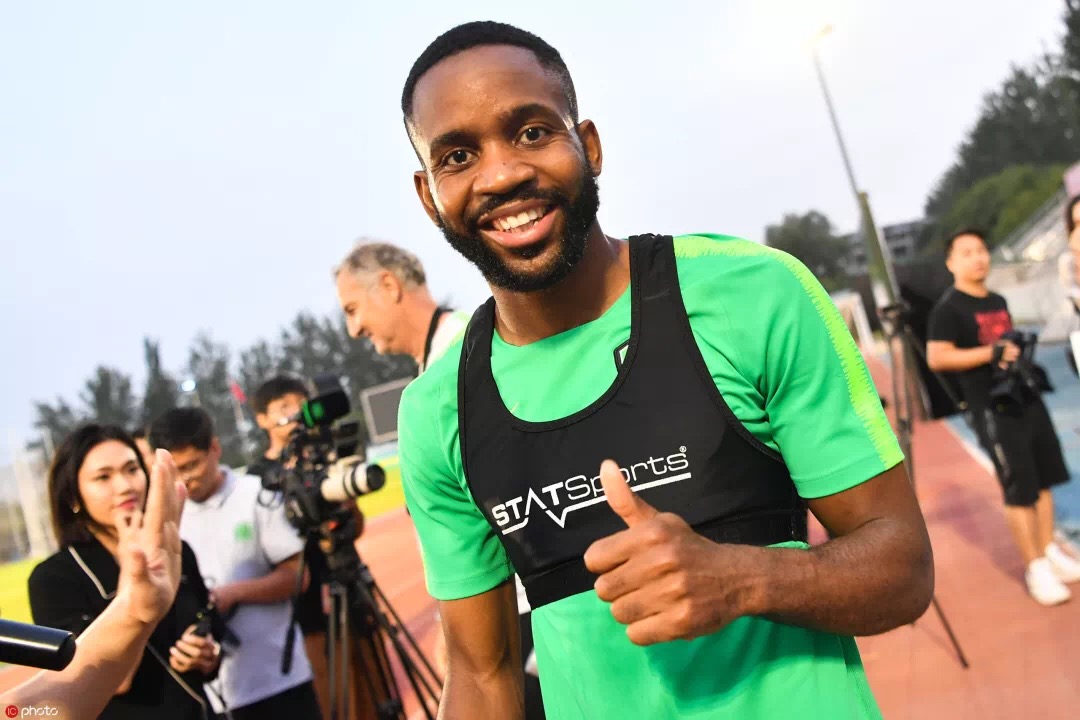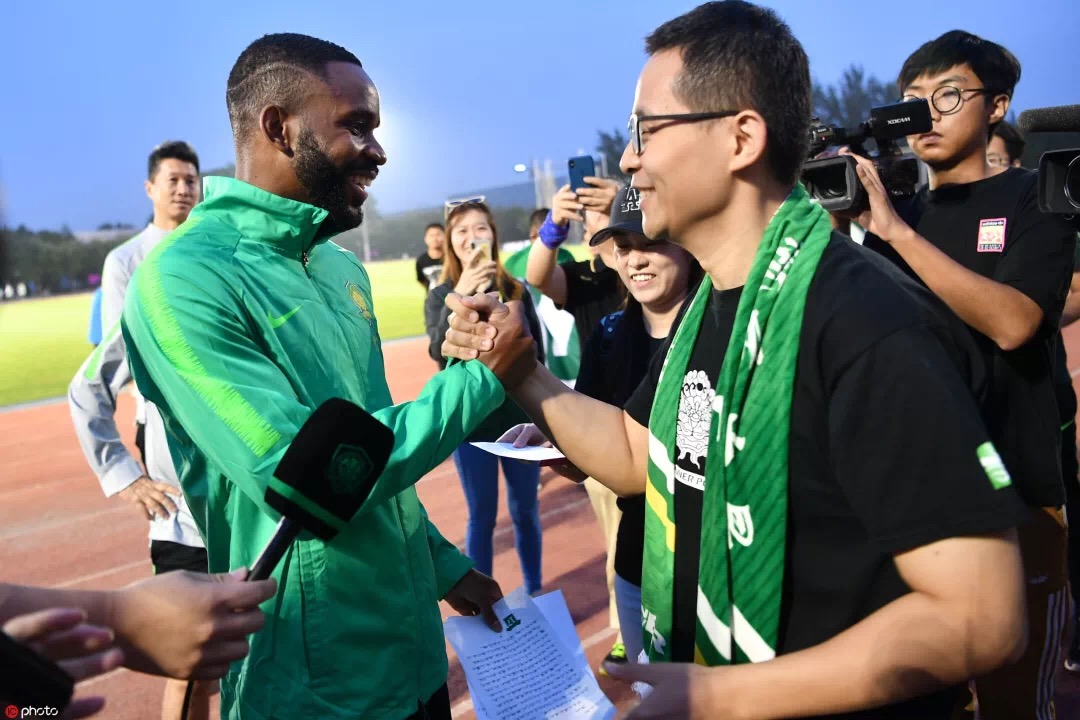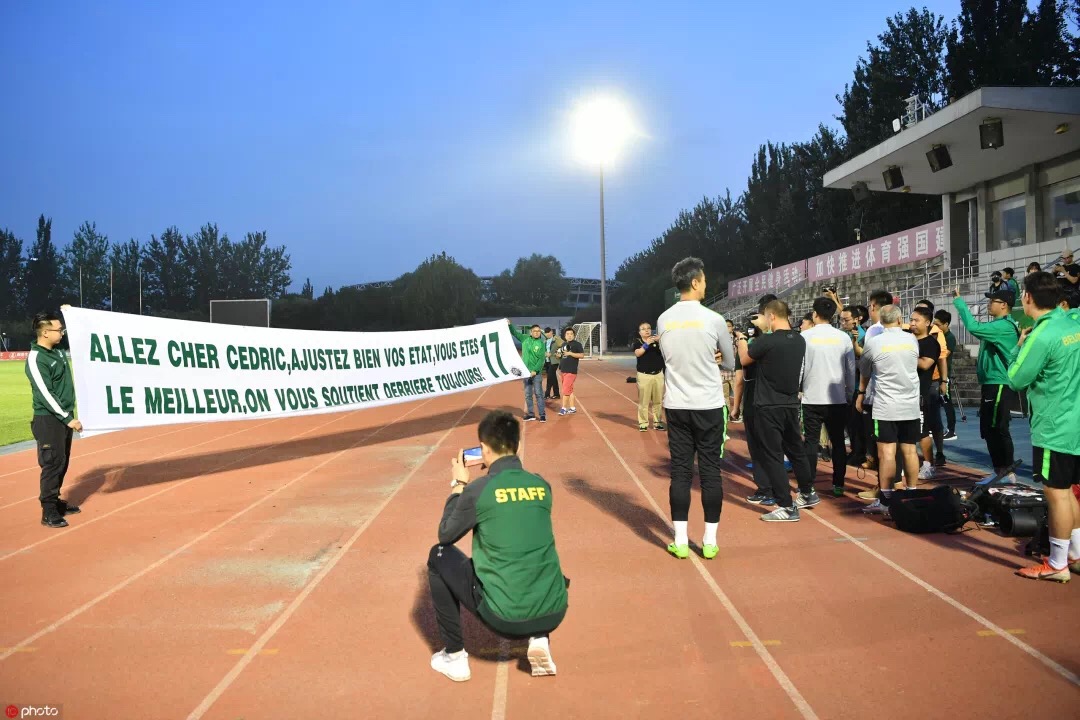 'I thank you all for your support and your gifts, the words on the banner are very touching too,' responded Bakambu in his interaction with the fans
. 'I want you all know that I also heard all those negative comments regarding my performance, but this will not undermine my devotion to the city. I will exhaust my strength in upcoming games and hope that you would see a different me.'
The even was concluded with a group selfie of the visited fans and the team, featuring the fans singing their favourite chants in the back, which was surely a heart-warming scene in this chilling early autumn afternoon.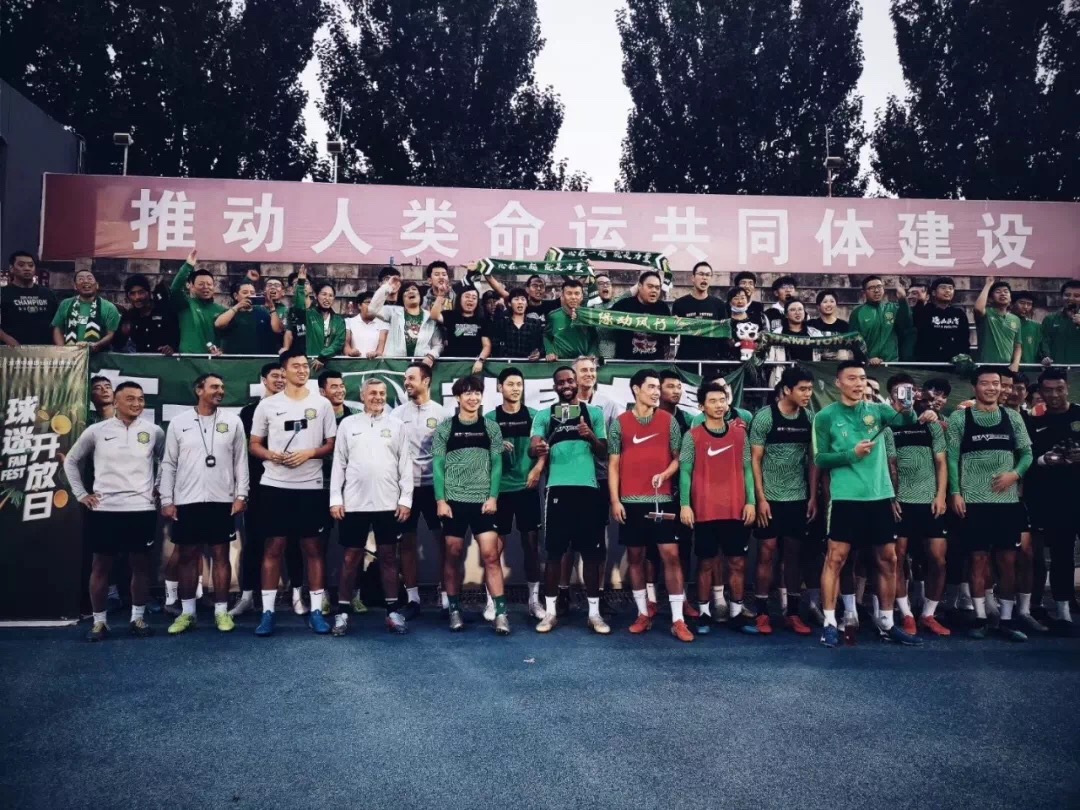 Fan open houses have been the regular events every season. We hope to show our fans our respect and appreciation through these opportunities. We are one family, and we all fight for one city.