Beijing FC took on Guangzhou R&F at home on Match Day 14 of 2019 CSL. Wang Ziming collected another league goal of the season after merely 5 minutes. Despite the home side's starter, Guangzhou R&F's star player Eran Zahavi managed to score twice from the penalty spot after being fouled by Beijing FC's defenders in two successful counter-attacks. Our team captain Yu Dabao scored the equalising header in the 54th minute. During the final added time, Renato Augusto's curler granted Beijing FC the three points at home. The comeback win this afternoon also marked the 7th consecutive home win of the club, which set a new club record.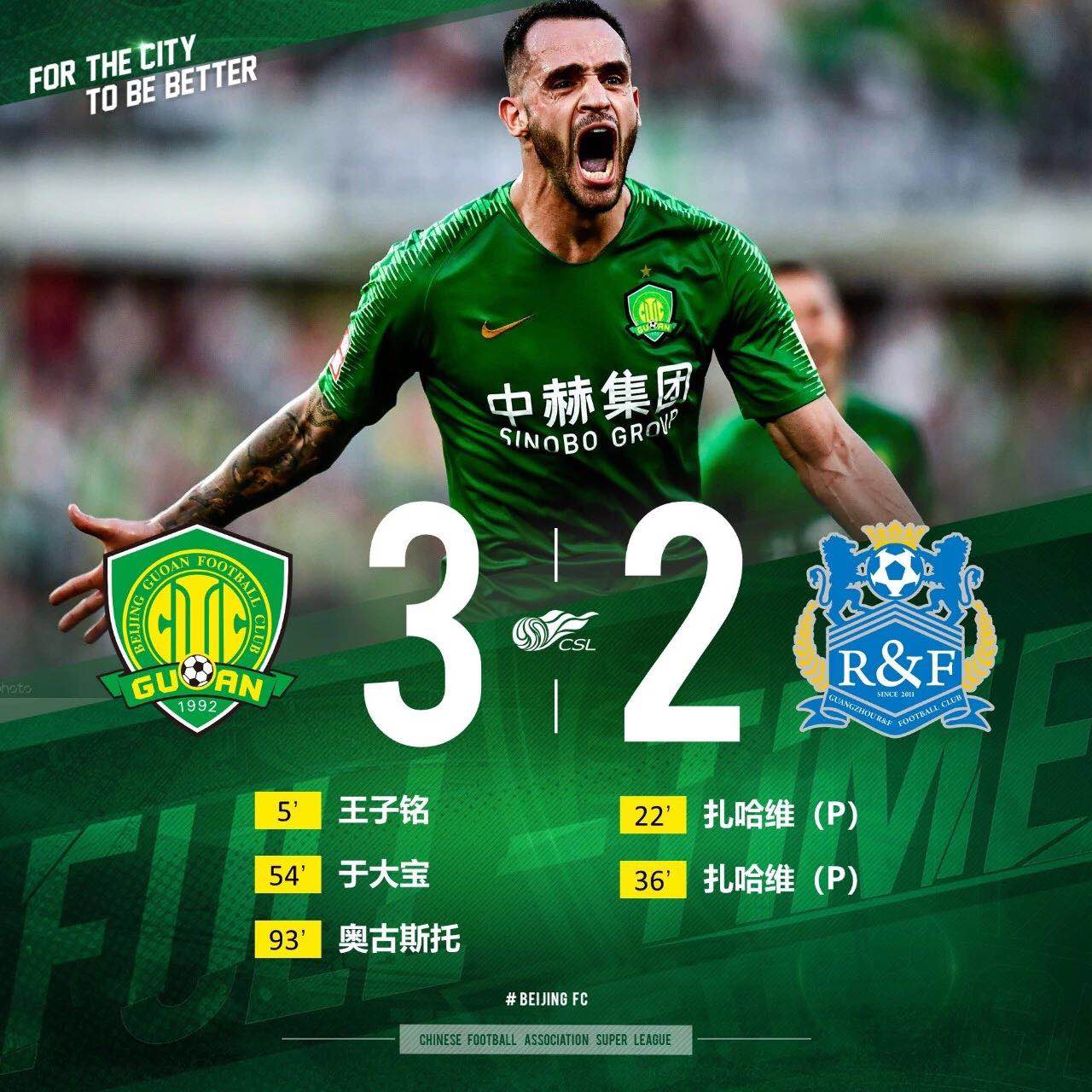 /Highlights/
5' Wang Gang's cross was tapped into the net by Wang Ziming, the young striker was able to found the opening between the goalkeeper and the upright. 1-0, Beijing FC led by one goal.
54' Yu Dabao capitalised on Viera's corner with a diving header into the far bottom corner of the goal. 2-2, Beijing FC cancelled the goal deficit.
93' Augusto took a distanced shot from outside the box. His left-foot curler found the top left corner leaving the goalkeeper standing still. 3-2! The Brazilian killed the game!
/Line-up/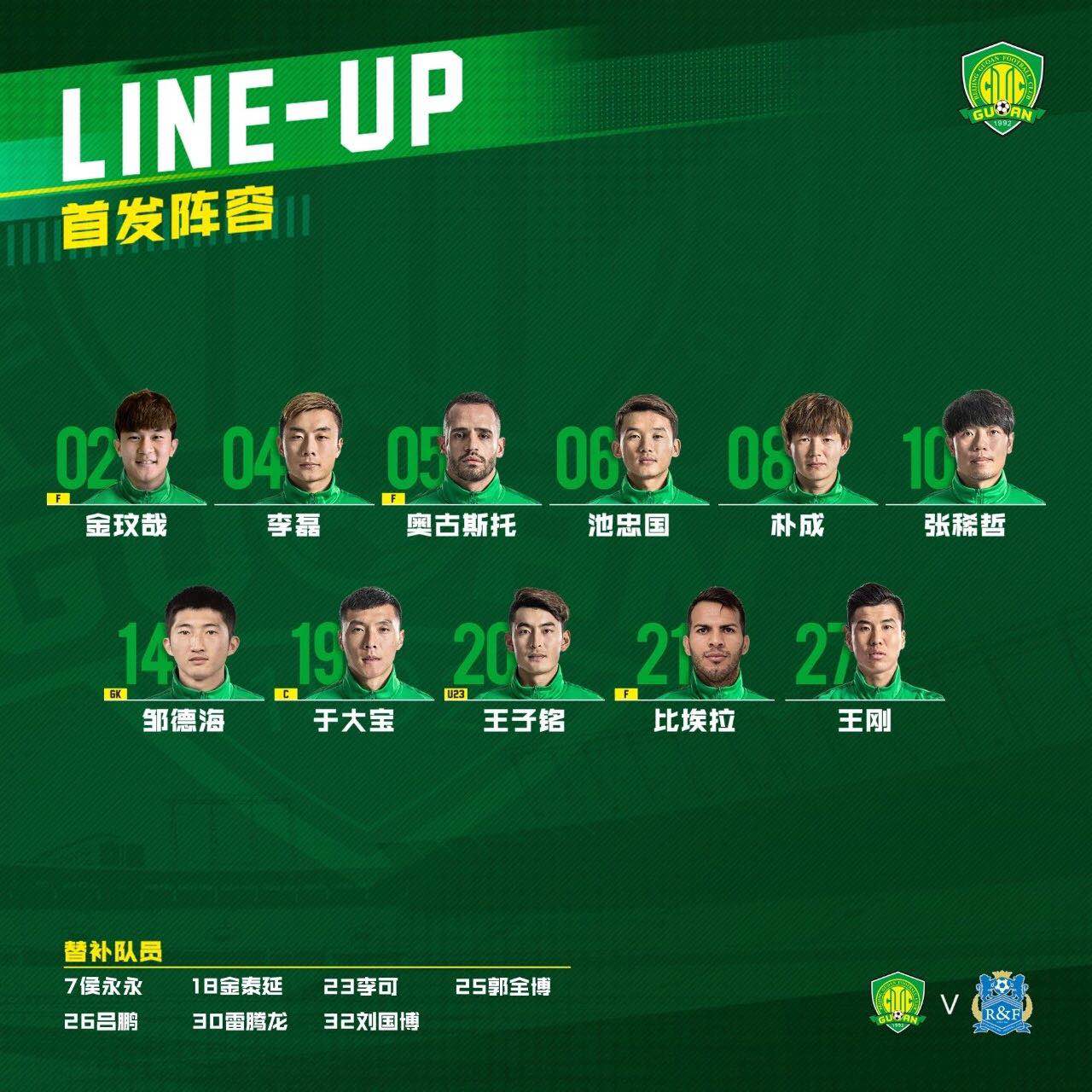 Starting line-up: 14-Zou Dehai; 27-Wang Gang, 2-Kim Min-jae, 19-Yu Dabao, 4-Li Lei; 21-Jonathan Viera, 6-Chi Zhongguo (92' 32-Liu Guobo*), 5-Renato Augusto, 8-Piao Cheng; 10-Zhang Xizhe (45' 23-Li Ke), 20-Wang Ziming* (92' 7-Hou Yongyong*).
Unsubstituted players: 18-Jin Taiyan, 25-Guo Quanbo*, 26-Lü Peng, 30-Lei Tenglong.
*U23 Players
/The 12th Player/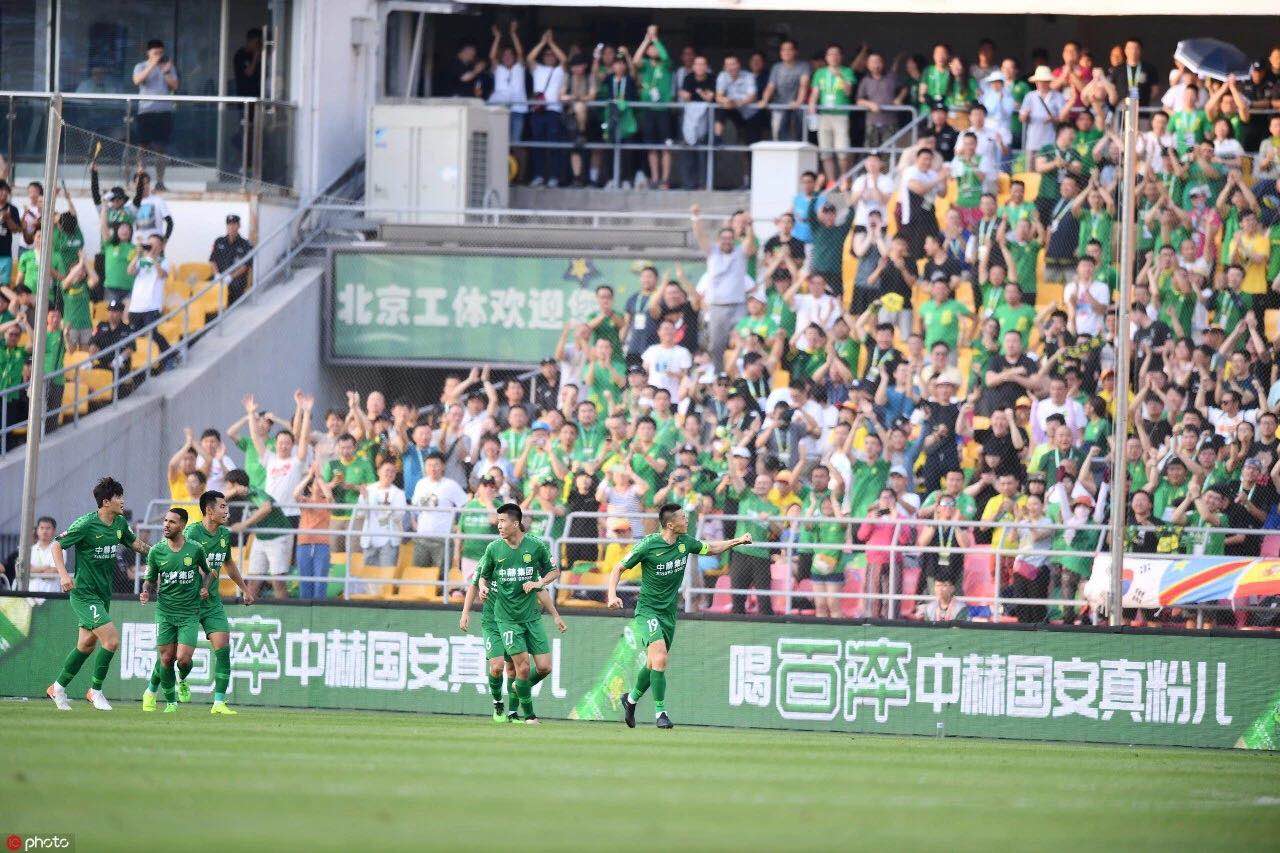 We would like to thank all fans for coming to support our lads in this heated afternoon. Let's meet again in Jinan on 30 June.