RESULT | 2-0 defeat to Shandong tumbles Beijing FC away
Summing up the first phase of 2019 CSL tonight, Beijing FC were, however, unable to bring home the 3 points from Shandong after an disappointing 0-2 defeat. Luneng's Brazilian attacker Guedes put himself into the centre of spotlights as his consecutive goals after 28 and 30 minutes helped the home side lead before half time. Viera's strike outside the box after 40 minutes only hit the post. In the second half, Beijing FC's effort to close down the gap could not convert to a goal. Hou Yongyong and Zhang Yuning were sent onto the pitch and could nearly find the net. 2-0 was the final score.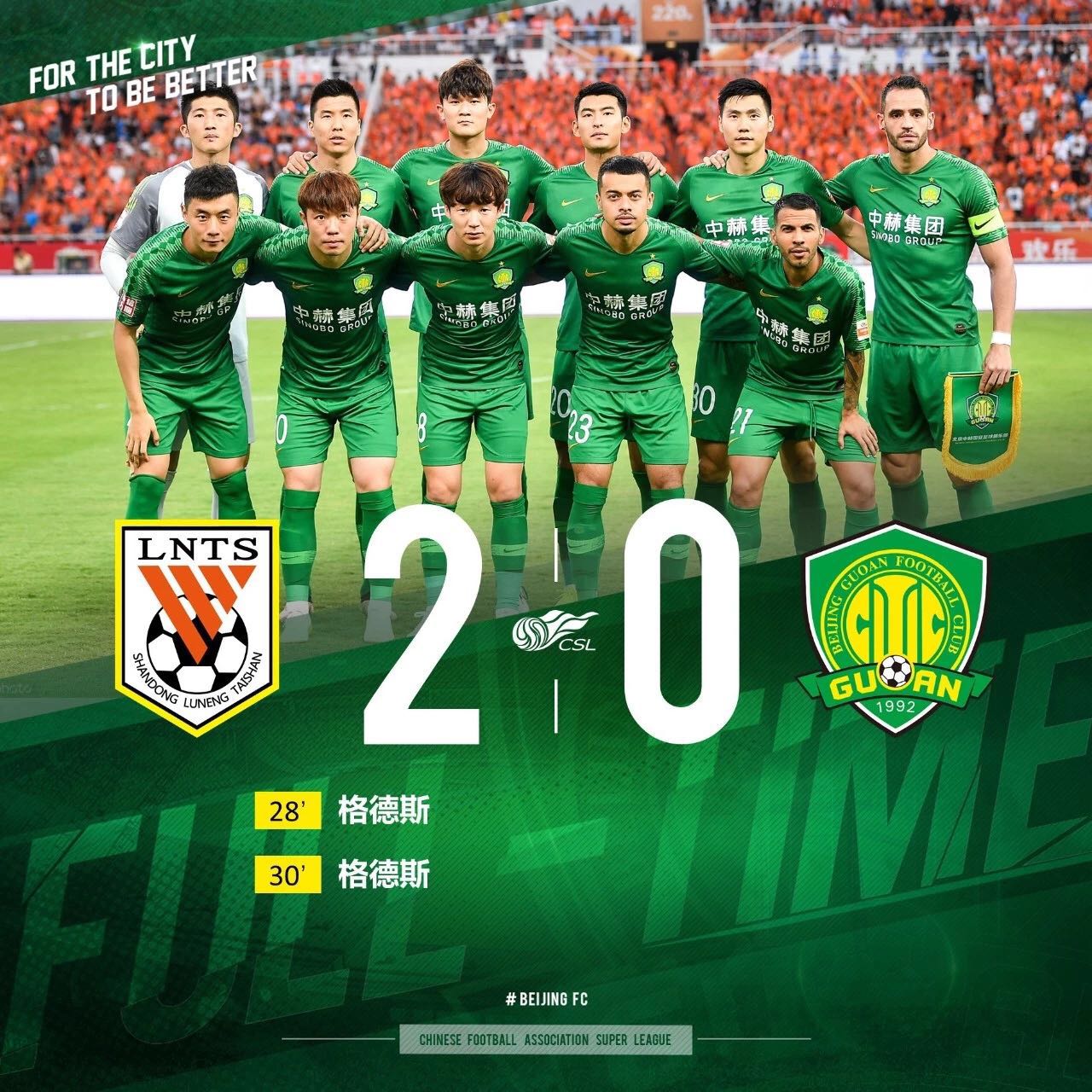 /Highlights/
40' Jonathan Viera's long distance attempt beat the goalkeeper but just denied by the frame of the goal.
79' Zhang Yuning beat the keeper again with his dribble within the penalty area but his strike was just wide.
92' Hou Yongyong received the cross from Li Lei but his tap shot only hit the cross bar.
/Line-up/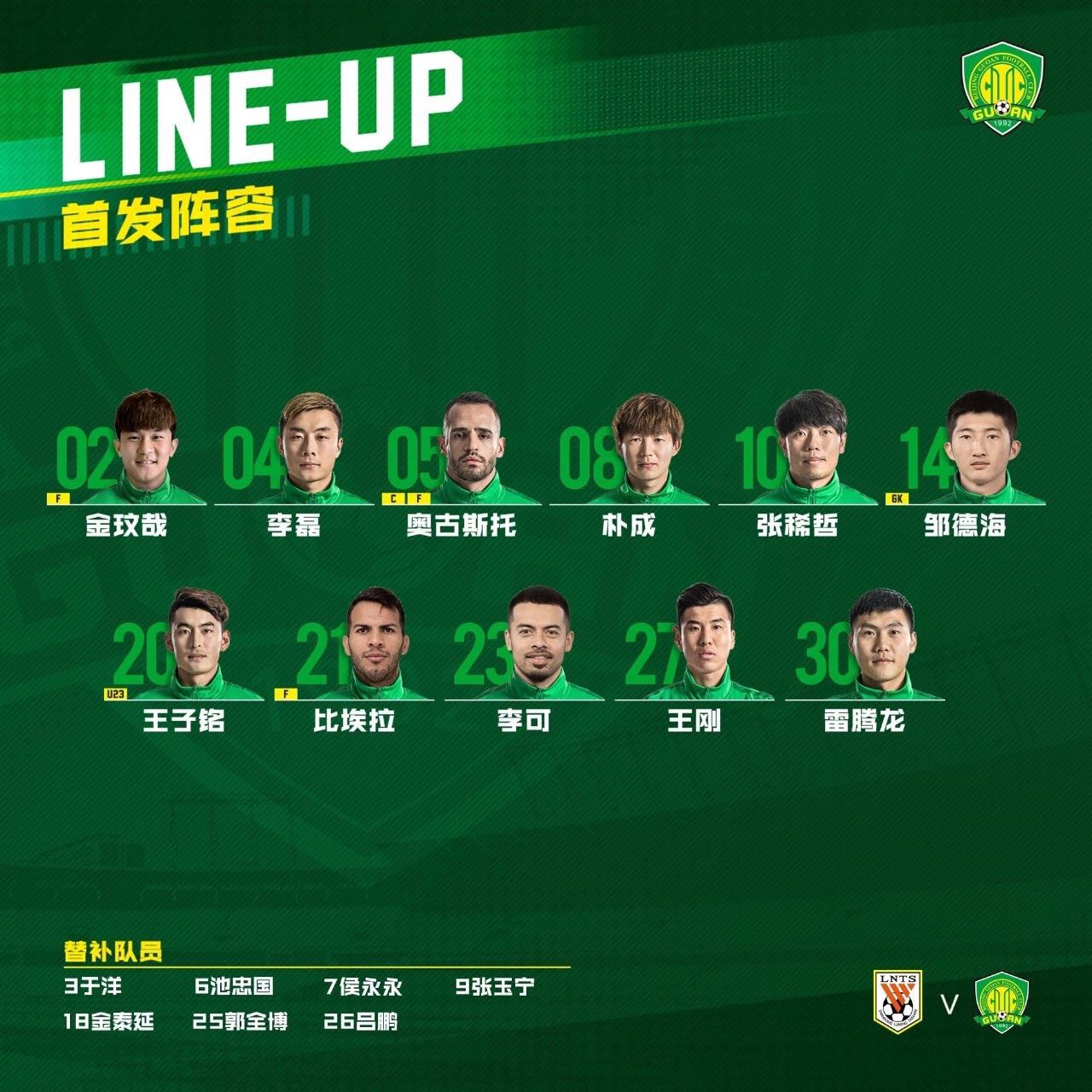 Starting line-up: 14-Zou Dehai; 23-Li Ke (65' 6-Chi Zhongguo), 2-Kim Min-jae, 30-Lei Tenglong, 4-Li Lei; 21-Jonathan Viera, 27-Wang Gang, 5-Renato Augusto, 8-Piao Cheng; 10-Zhang Xizhe (82' 7-Hou Yongyong*), 20-Wang Ziming* (59' 9-Zhang Yuning).
Unsubstituted players: 18-Jin Taiyan, 25-Guo Quanbo*, 26-Lü Peng, 3-Yu Yang.
*U23 Players
/The 12th Player/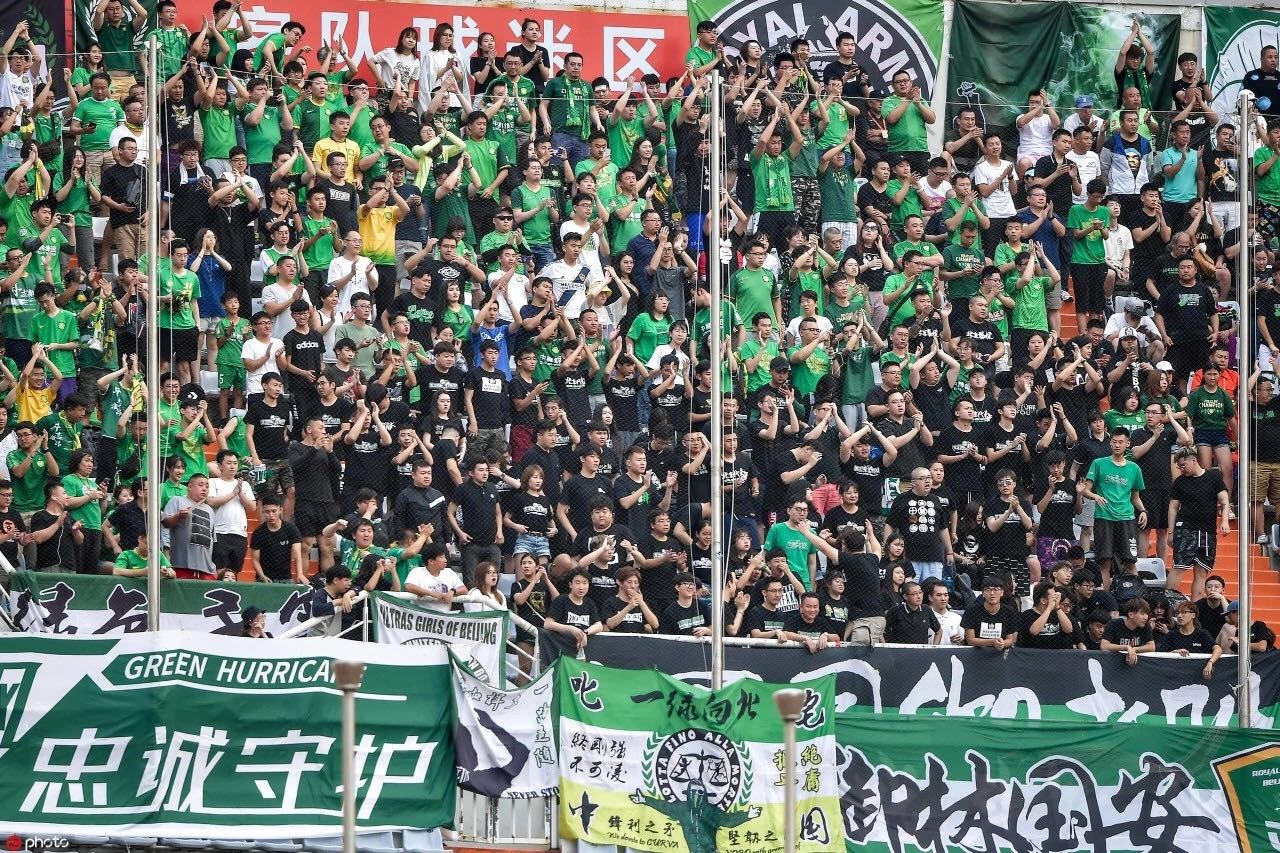 We appreciate the support of the fans who travelled to Shandong today. With another lesson learnt today the team shall try harder to secure our leading postion on the table. We are looking forward to meeting you again on 6 July and show you our better form!