RESULT | Viera and Augusto score in the club's 400th victory
A 3-0 home win over Wuhan Zall set Beijing FC off to a good start to the second phase of 2019 CSL. Jonathan Viera scored the opener after 14 minutes. Renato Augusto capitalised on a penalty kick and increased the lead in the second half. In the 75th minute, the substituted-on striker Zhang Yuning were able to beat two defenders and delivered an assist to Viera, whose second goal of the match sealed the game at 3-0. The victory today also marked the 400th victory of the club in all competitions.
/Highlights/
14' Li Lei's through pass reached to Augusto on the left flank, who crossed the ball to Jonathan Viera in the middle. The Spaniard easily tapped in the goal. 1-0. Beijing FC led.
56' The referee pointed at the twelve-yard spot after Jonathan Viera was being fouled by Wuhan's defender. Augusto took the penalty and doubled the home side's lead.
75' Zhang Yuning beat defensive effort of two opponents and passed the ball to Viera, the latter then penetrated the defensive line and scored his second goal in the match.
/Line-up/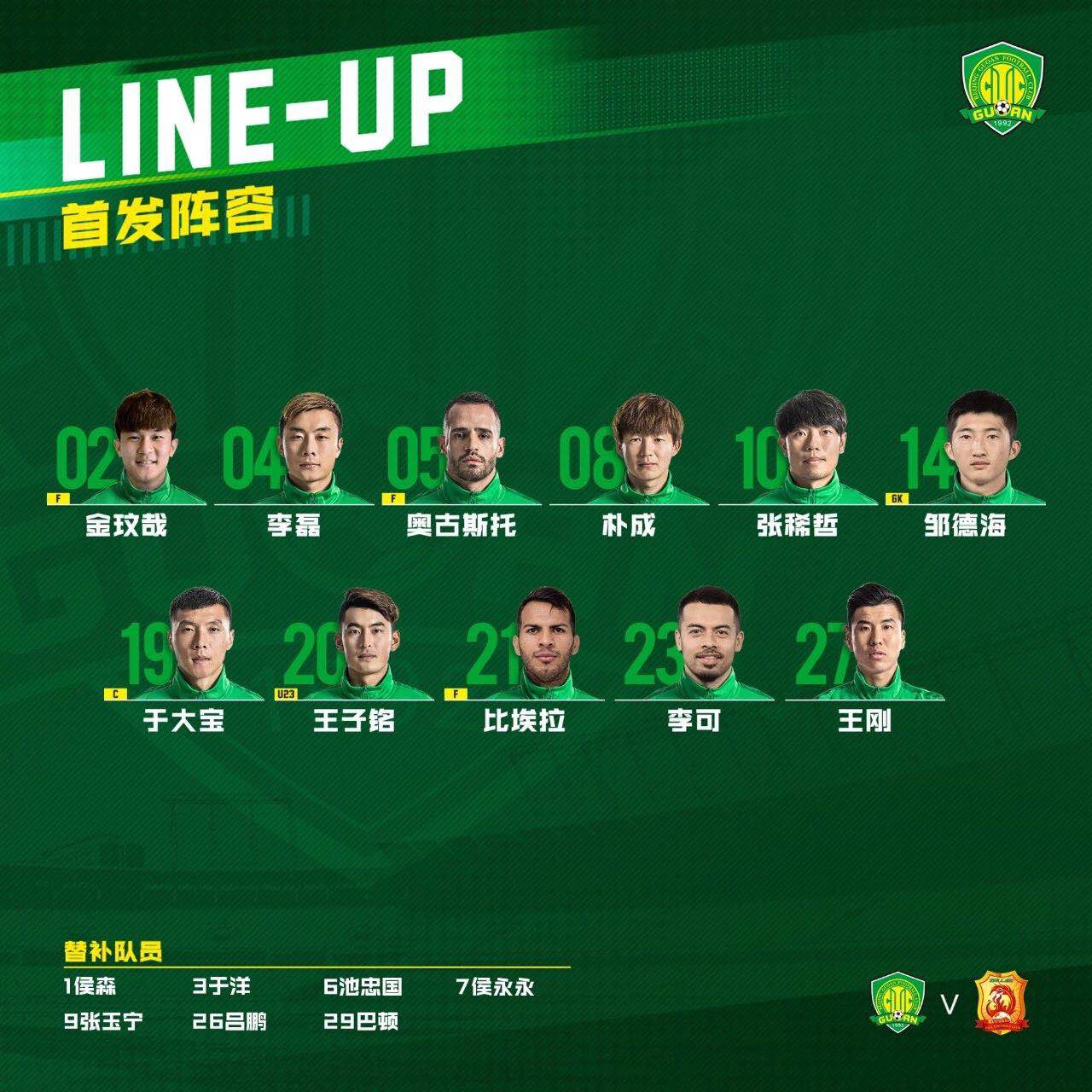 Starting line-up: 14-Zou Dehai; 27-Wang Gang, 19-Yu Dabao, 2-Kim Min-Jae, 4-Li Lei; 5-Renato Augusto, 8-Piao Cheng, 21-Jonathan Viera (89' 29-Ba Dun), 23-Li Ke; 20-Wang Ziming* (68' 9-Zhang Yuning*), 10-Zhang Xizhe (85' 6-Chi Zhongguo)
Unsubstituted players: 1-Hou Sen, 3-Yu Yang, 7-Hou Yongyong*, 26-Lyu Peng
*U23 players
/The 12th Player/
Finally, we would like to thank our fans for their consistent support despite the rain today. Let's meet again on 10 July as we play against Chongqing SWM at home!