RESULT | Beijing FC defeated by Jiangsu Suning away
Beijing FC played with Jiangsu Suning away in the 19th round of CSL tonight. In the first half, Beijing FC prevailed over the opponents in terms of possession and number of passes. Despite our lads' effort to break the deadlock, we conceded a penalty after 38 minutes. In the second half, Beijing FC almost managed to close the gap: Yu Dabao was released from defensive duties and Augusto's strike almost found the net, yet it was denied by the post. The game finished 0-1 as Beijing FC lost their third CSL game in the season.
/Highlights/
28' Zhang Yuning's left-flank cross found Bakambu in the middle of the box. The Congolese's tap shot nearly missed the target.
83' Augusto received the long pass near the right flank and his powerful shot was denied by the post.
/Line-up/
Starting line-up: 14-Zou Dehai; 27-Wang Gang, 19-Yu Dabao, 2-Kim Min-Jae, 18-Jin Taiyan (71' 29-Ba Dun); 5-Renato Augusto, 6-Chi Zhongguo, 8-Piao Cheng (46' 26-Lyu Peng), 23-Li Ke; 9-Zhang Yuning* (46' 20-Wang Ziming*), 17-Cedric Bakambu
Unsubstituted players: 1-Hou Sen, 3-Yu Yang, 15-Liu Huan, 30-Lei Tenglong
*U23 players
/The 12th Player/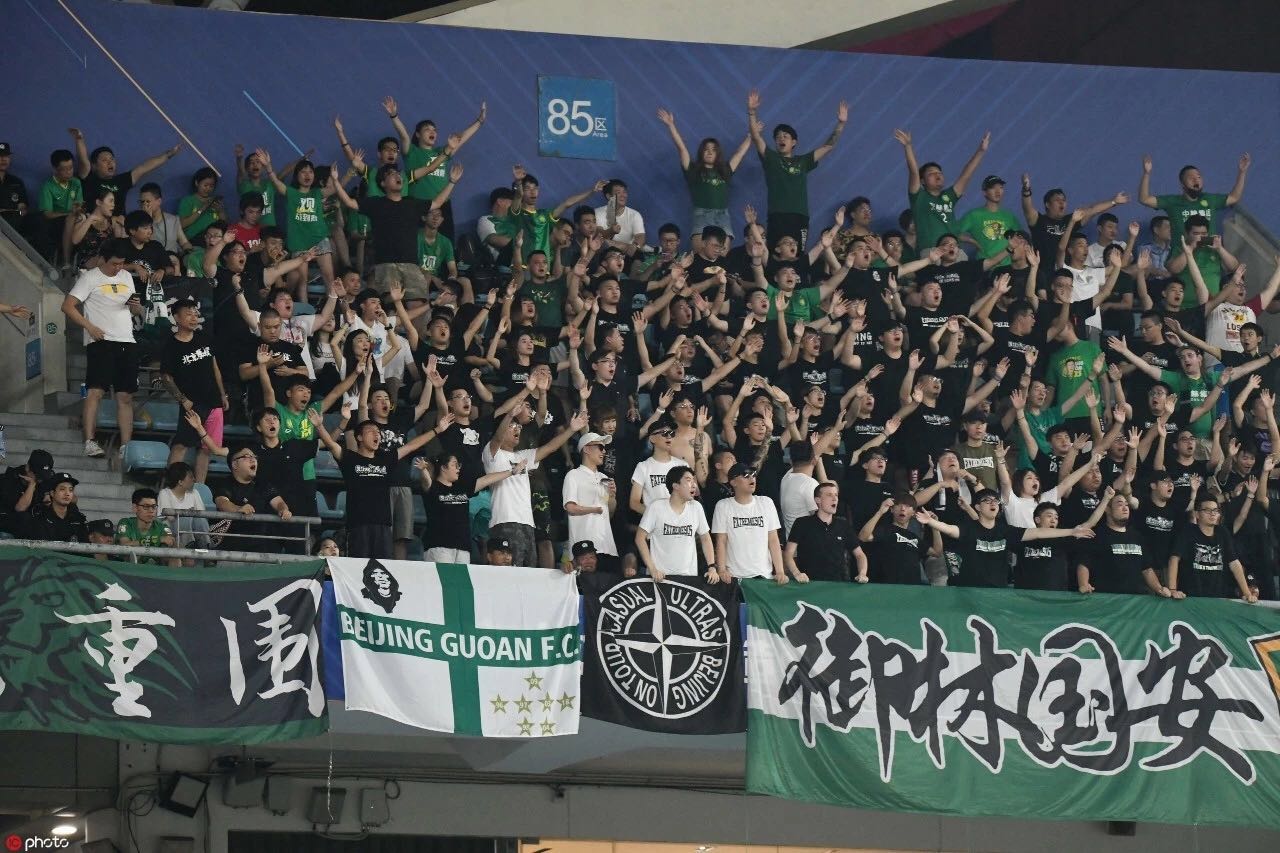 We would like to thank our fans who came all the way to support us. It was regretful that we could not bring the victory home. The team will take on Shandong Luneng Taishan in the sixth round of CFA Cup on 24 July. See you in Jinan!