RESULT | A goalless defeat to Henan Jianye baffles Beijing FC away
Beijing FC played against Henan Jianye in the twentieth round of CSL, which was their third consecutive away match in the same week and both a physical and spiritual challenge to our lads. Unfortunately, Beijing FC had to accept another away loss following the disappointing result in Henan. The club would work hard to overcome the challenges and react quickly to find solutions. With a strong will to win, we shall work harder in the upcoming matches.
/Highlights/
27' Cedric Bakambu dribbled the ball to the penalty area after receiving the pass from Wang Ziming. His shot was tipped out by the opposition's goalkeeper and hit the post.
63' The opposition's goalkeeper denied Zhang Yuning's hammer from right flank.
/Line-up/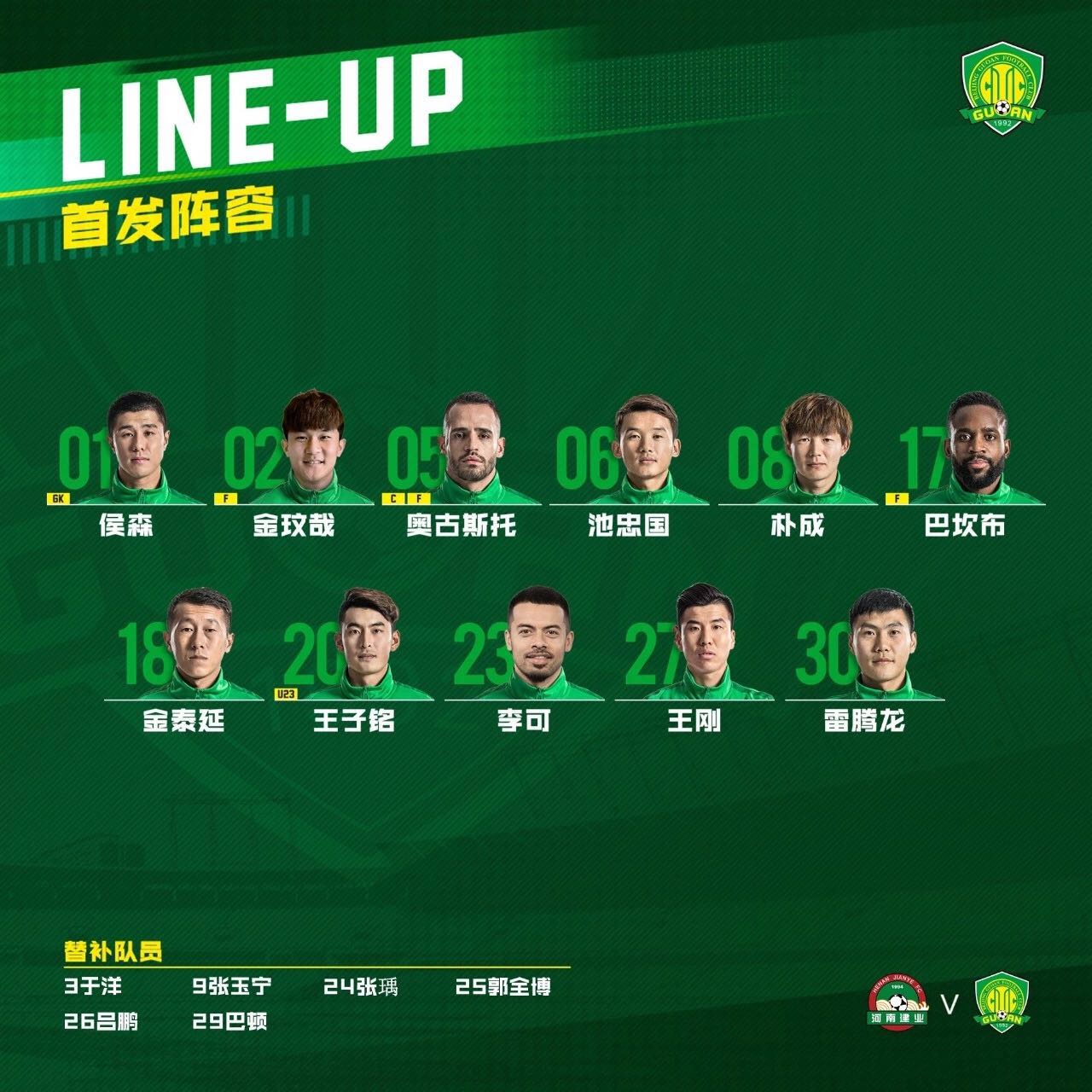 Starting line-up: 1-Hou Sen; 18-Jin Taiyan, 2-Kim Min-jae (46' 3-Yu Yang), 30-Lei Tenglong, 27-Wang Gang; 5-Renato Augusto, 6-Chi Zhongguo, 23-Li Ke, 8-Piao Cheng (60' 26-Lyu Peng); 20-Wang Ziming* (60' 9-Zhang Yuning*), 17-Cedric Bakambu
Unsubstituted players: 24-Zhang Yu, 25-Guo Quanbo*, 29-Ba Dun
*U23 players
/The 12th

Player/
We would like to thank our fans for their consistent motivation to the team. Let's meet again on 2 August at the Workers' Stadium.