Beijing FC played against Guangzhou Evergrande Taobao at home in the 23rd round of CSL. Guangzhou started early at the beginning of the first half, and Zhang Yuning scored the equaliser in the 17th minute. During the second half, Bakambu's strike was denied by the post in the 50th minute, which followed by two goals from the visitors. Finishing with a defeat, Beijing FC were unable to narrow the gap with Evergrande.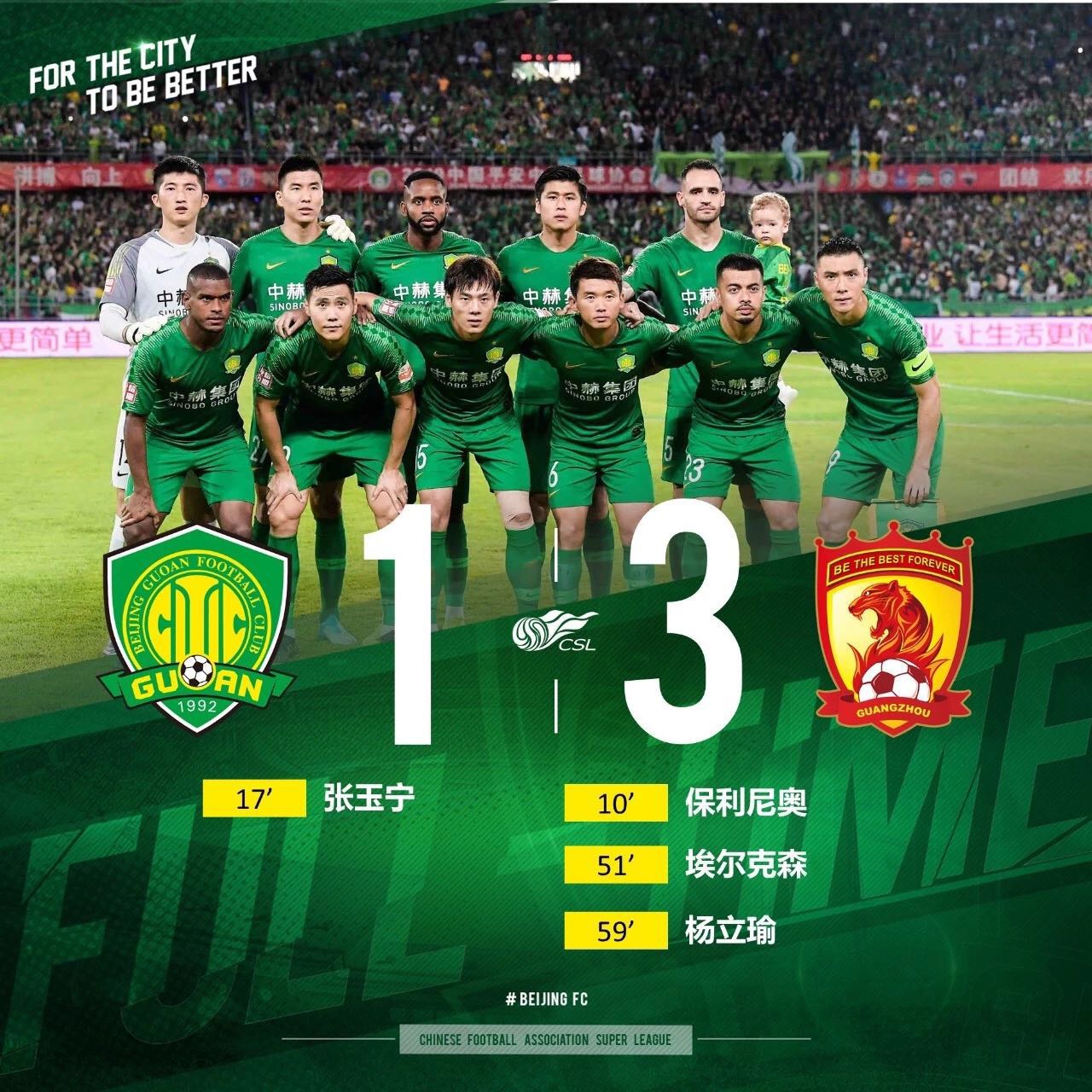 /Highlight/
17' Fernando set the corner into the box, Zhang Yuning received the flick-on header from Yu Dabao and tapped the ball into the net. 1-1, Beijing FC equalised.
21' Chi Zhongguo crossed the ball from the left bottom corner but Yu Dabao's header was off target.
49' Bakambu's strike from inside the box hit the post, and Chi Zhongguo could not make the follow-up shot.
/Line-up/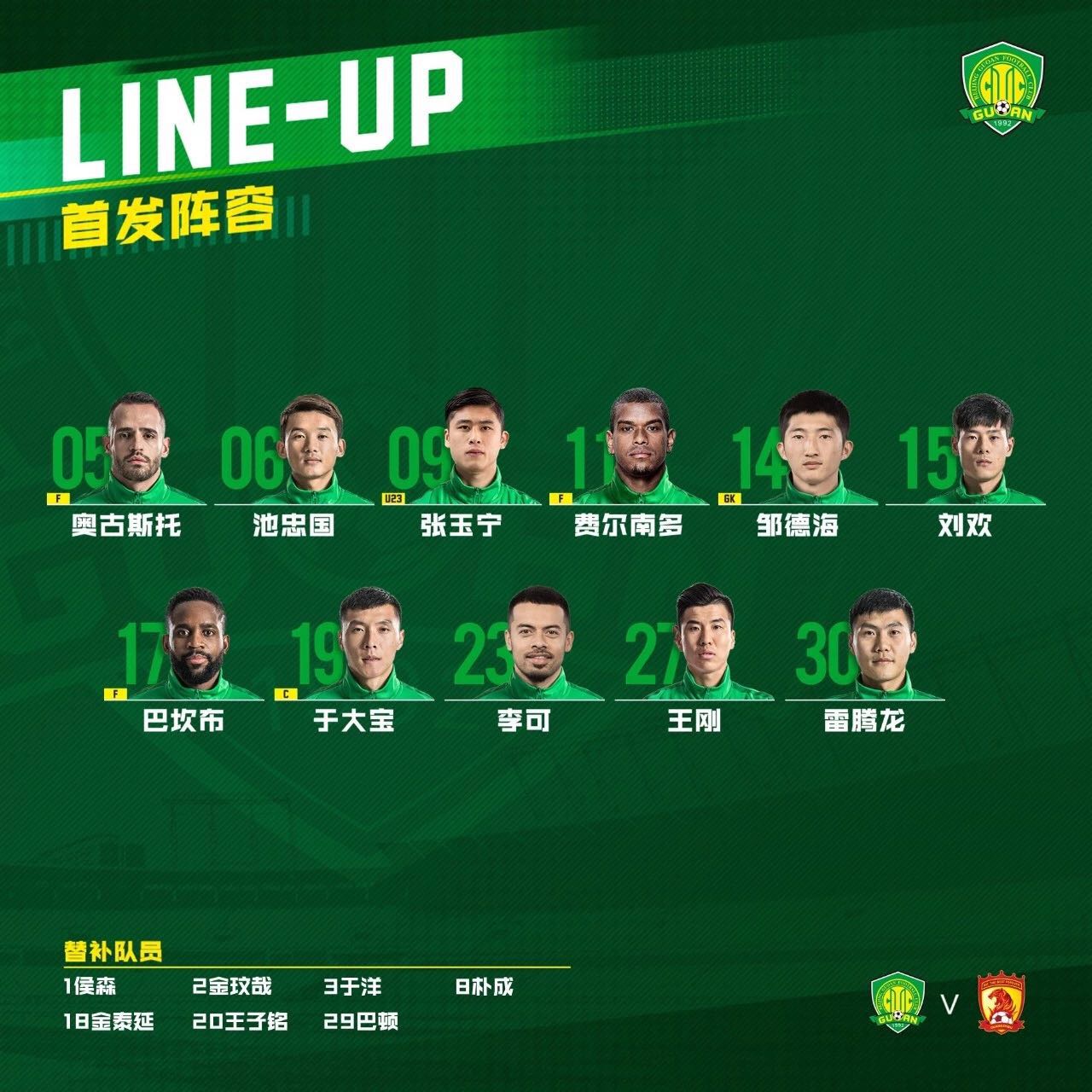 Starting line-up: 14-Zou Dehai; 15-Liu Huan, 30-Lei Tenglong, (77', 2-Kim Min-Jae) 19-Yu Dabao, 27-Wang Gang; 5-Renato Augusto, 6-Chi Zhongguo, (71', 29-Ba Dun), 23-Li Ke, 11 Fernando; 17-Cedric Bakambu, (64', 20-Wang Ziming*), 9-Zhang Yuning*,
Unsubstituted players: 1-Hou Sen, 3-Yu Yang, 8-Piao Cheng, 18-Jin Taiyan
*U23 players
/The 12th Players/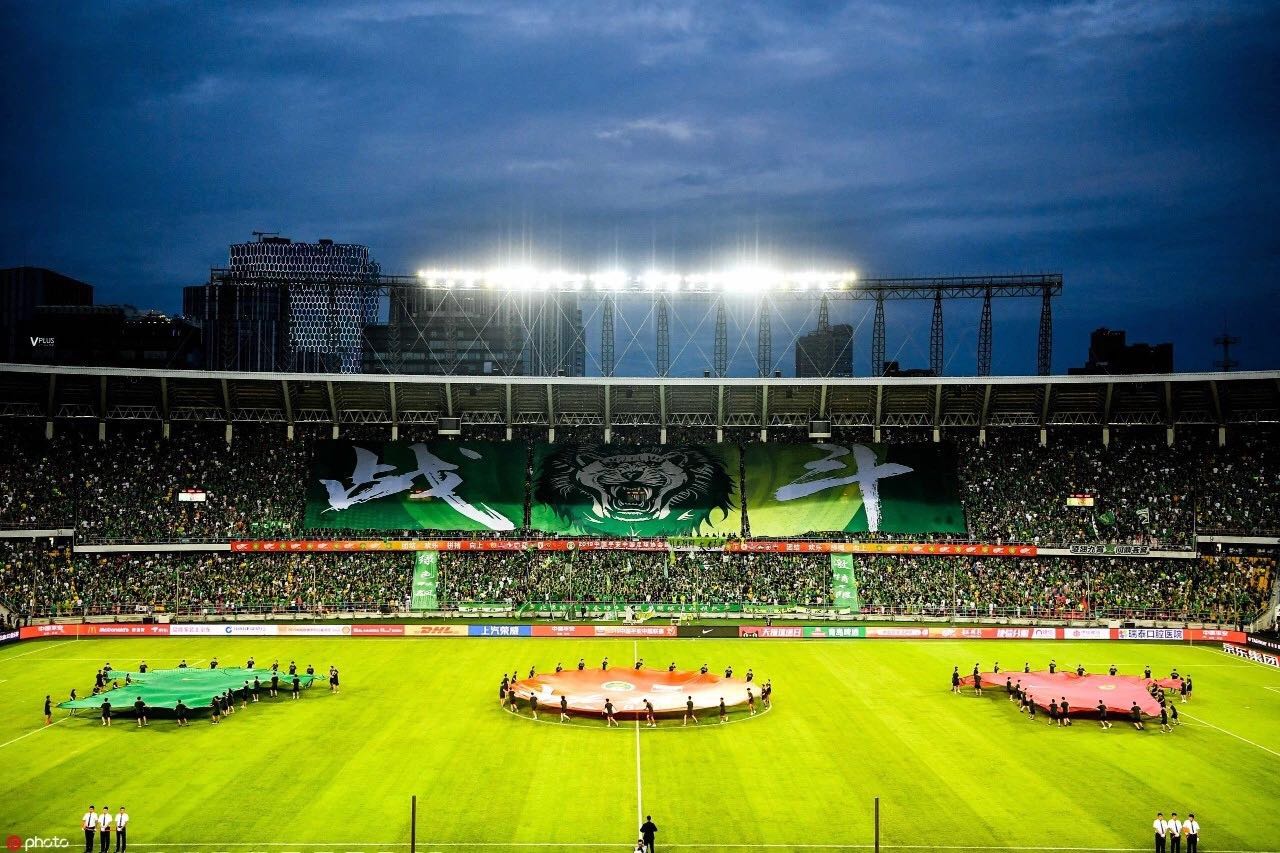 Finally, we would like to thank the 57,056 fans for attending the game today, as well as the Tifo you presented. Your consistent supports motivated the team to move forward in the difficulties, and we shall learn from the defeat and work harder to reward your support. See you on 15th August in Dalian.