RESULT | Ba Dun and Zhang Yuning score in 2-0 win over Dalian Yifang
Beijing FC played against Yifang in Shenzhen today for Round 22 of 2019 CSL. The game also marked the

100

th

CSL appearance

of Renato Augusto in the green shirt. 15 minutes into the first half, the fans from both teams used the flashlights from their phones to show their respect in a brief mourning action for for former Guoan player Walter Julián Martínez who just passed away three days ago. Ba Dun scored the opening goal after 55 minutes. Zhang Yuning's long range strike sealed the game four minutes before the end. The game finished 2-0.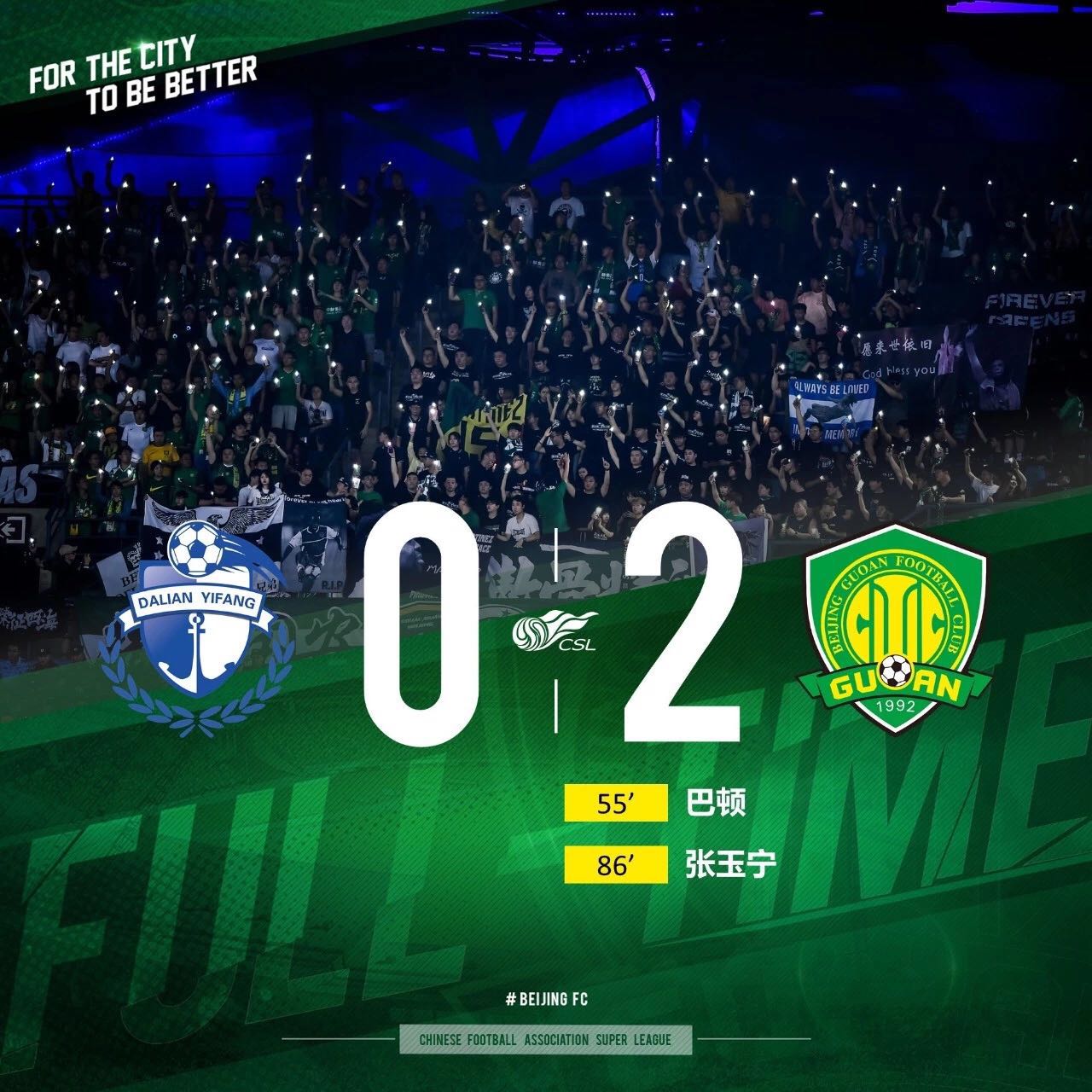 /Highlights/
15' Fans turned quiet and lit up their phones to give a touching tribute to former Guoan player Walter Julián Martínez.
55' Ba Dun scored in a set-piece play and won Guoan the lead. 1-0!
86' Zhang Yuning's strike from outside the box doubled up the gap. 2-0
/Line-up/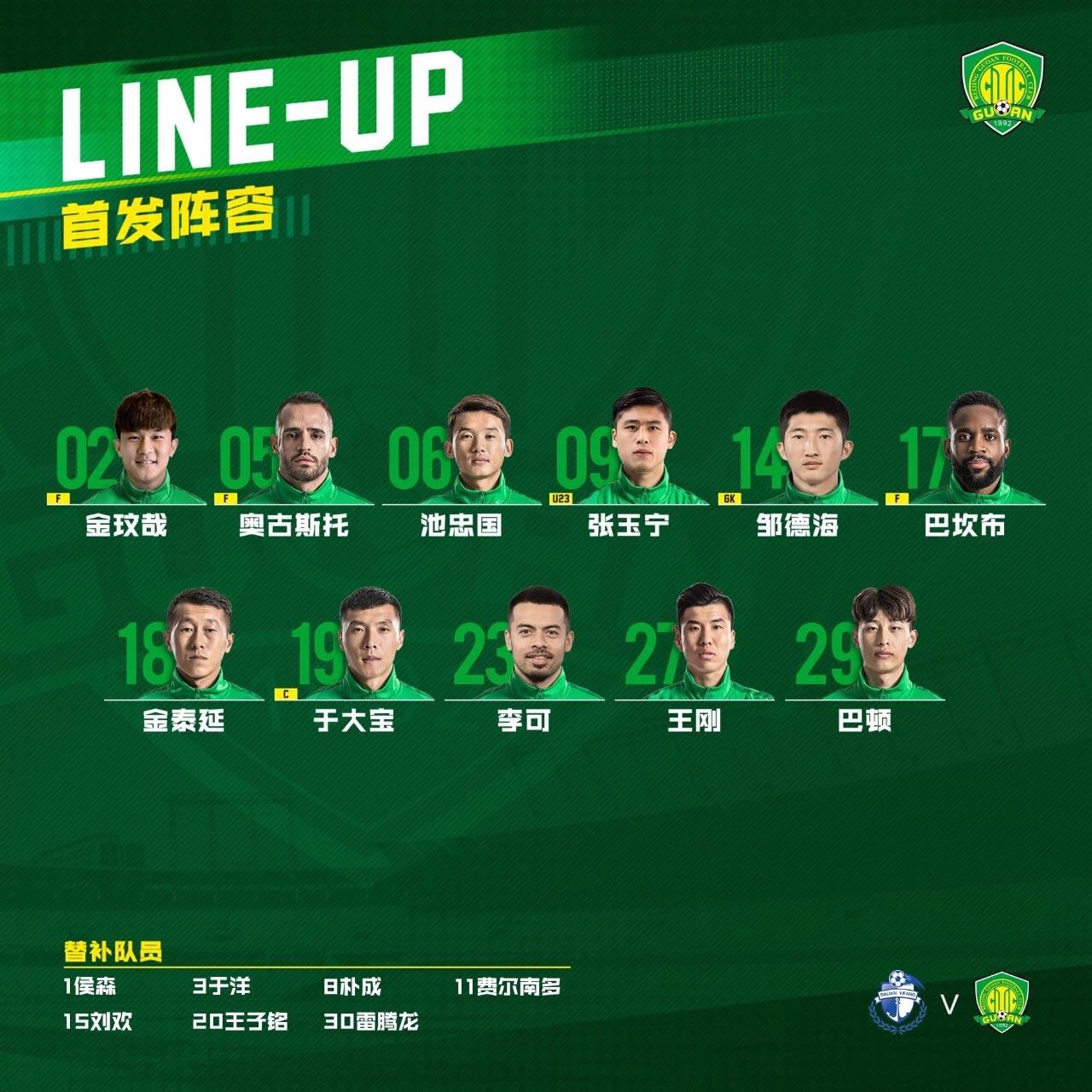 Starting line-up: 14-Zou Dehai; 27-Wang Gang, 2-Kim Min-Jae, 19-Yu Dabao, 18-Jin Taiyan; 5-Renato Augusto, 6-Chi Zhongguo, 23-Li Ke, 29-Ba Dun (72' 20-Wang Ziming*); 17-Cedric Bakambu, 9-Zhang Yuning* (87' 8-Piao Cheng)
Unsubstituted players: 1-Hou Sen, 3-Yu Yang, 11-Fernando, 15-Liu Huan, 30-Lei Tenglong
*U23 players
/The 12th Players/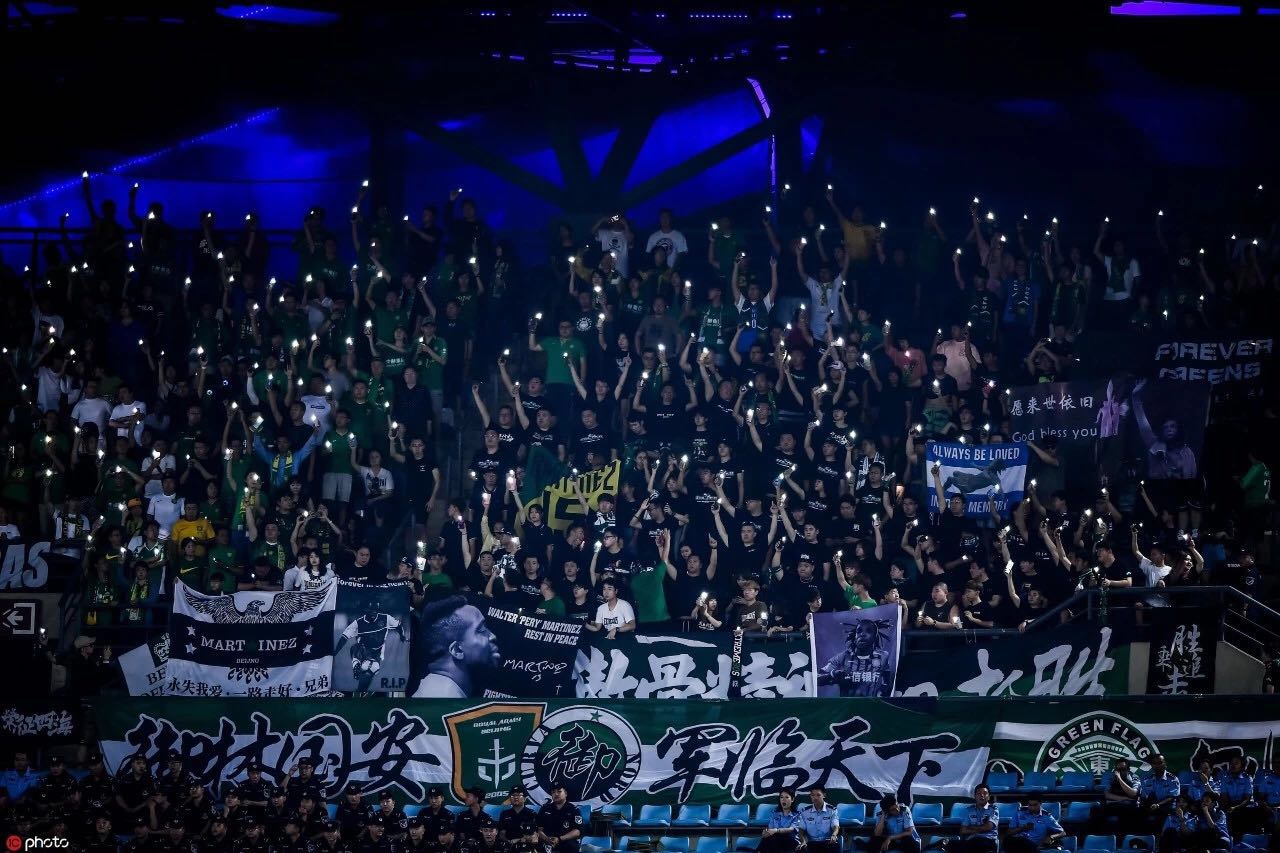 We would like to thank our fans who fought with us today as well as for your kind tribute to our late friend in the 1

5

th

minute

. The team would go through another brief season break after this game. Let's reunite in Shenzhen on 13 September!