RESULT | Bakambu scores in the away draw with Shenzhen Kaisa
Beijing FC played against Shenzhen Kaisa this evening away for Round 24 of 2019 CSL. Shenzhen Kaisa scored first in the first half, and Zhang Yuning assisted Bakambu to score the equaliser after 75 minutes. The home side had an opportunity to kill the game six minutes before the end, but Zou Dehai was able keep the draw.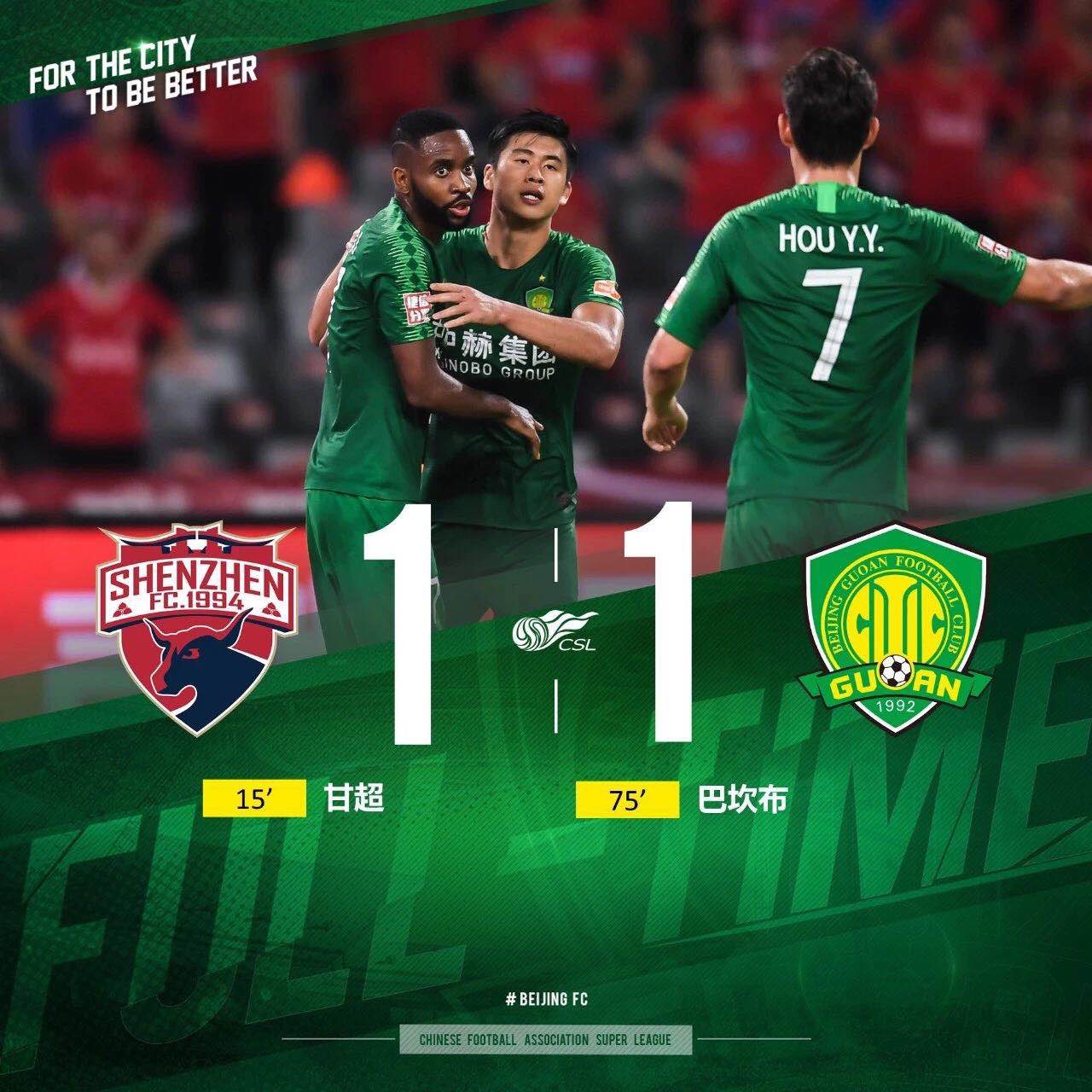 /Highlights/
25' Augusto's right corner found Yu Dabao, the captain couldn't direct the ball into the net.
75' Hou Yongyong's through pass was received by Zhang Yuning, the striker crossed the ball and Bakambu finished it with a goal. 1-1!
84' Zou Dehai kept out the shot in a one-on-one action against the opposition's striker.
/Line-up/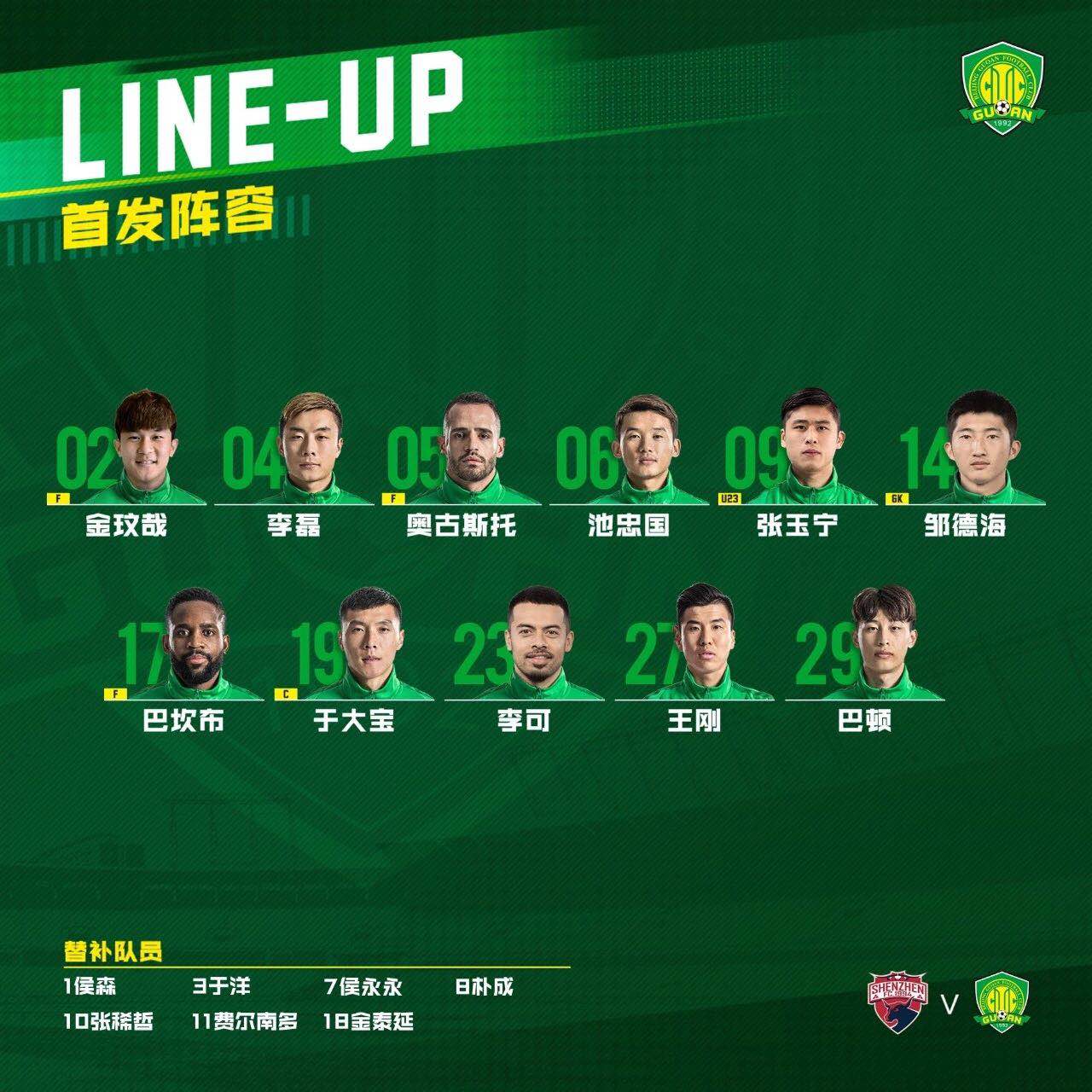 Starting line-up: 14-Zou Dehai; 27-Wang Gang, 2-Kim Min-Jae, 19-Yu Yang, 4-Li Lei (84' 18-Jin Taiyan); 5-Renato Augusto, 6-Chi Zhongguo (54' 10-Zhang Xizhe), 23-Li Ke; 17-Cedric Bakambu, 9-Zhang Yuning* (80' 20-Wang Ziming*), 29-Ba Dun (67' 7-Hou Yongyong*)
Unsubstituted players: 1-Hou Sen, 3-Yu Yang, 8-Piao Cheng, 11-Fernando
*U23 players
/The 12th Players/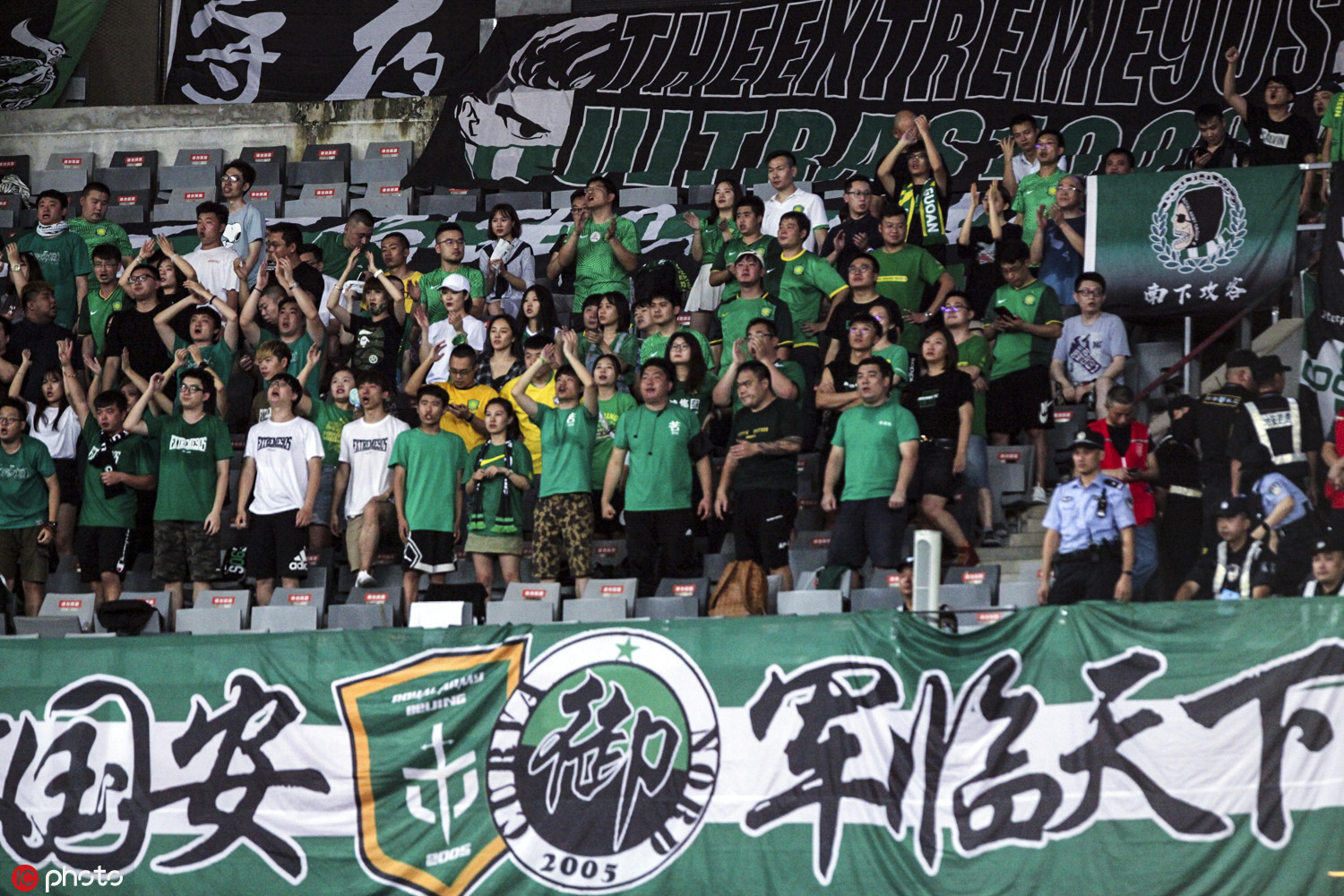 Lastly, we would like to thank our fans for their support in this hot weather. Let's meet again in Tianjin on 22 September.