RESULT | Hou Yongyong scores in the 3-0 win over Tianjin Tianhai
Beijing FC faced Tianjin Tianhai this afternoon for Round 25 of 2019 CSL. Hou Yongyong started for the first time in his Beijing FC career and was able to score his first league goal for the club merely 4 minutes after the whistle blew. After 28 minutes, Beijing FC's defensive work in the attacking third won Zhang Yuning the opportunity to take on the keeper. The young striker finished calmly as he dribbled pass the goalie and scored with composure. During the final stoppage time, Zhang Yuning also assisted Augusto to score the third goal. The game finished 3-0 as Beijing FC beat Tianjin Tianhai away.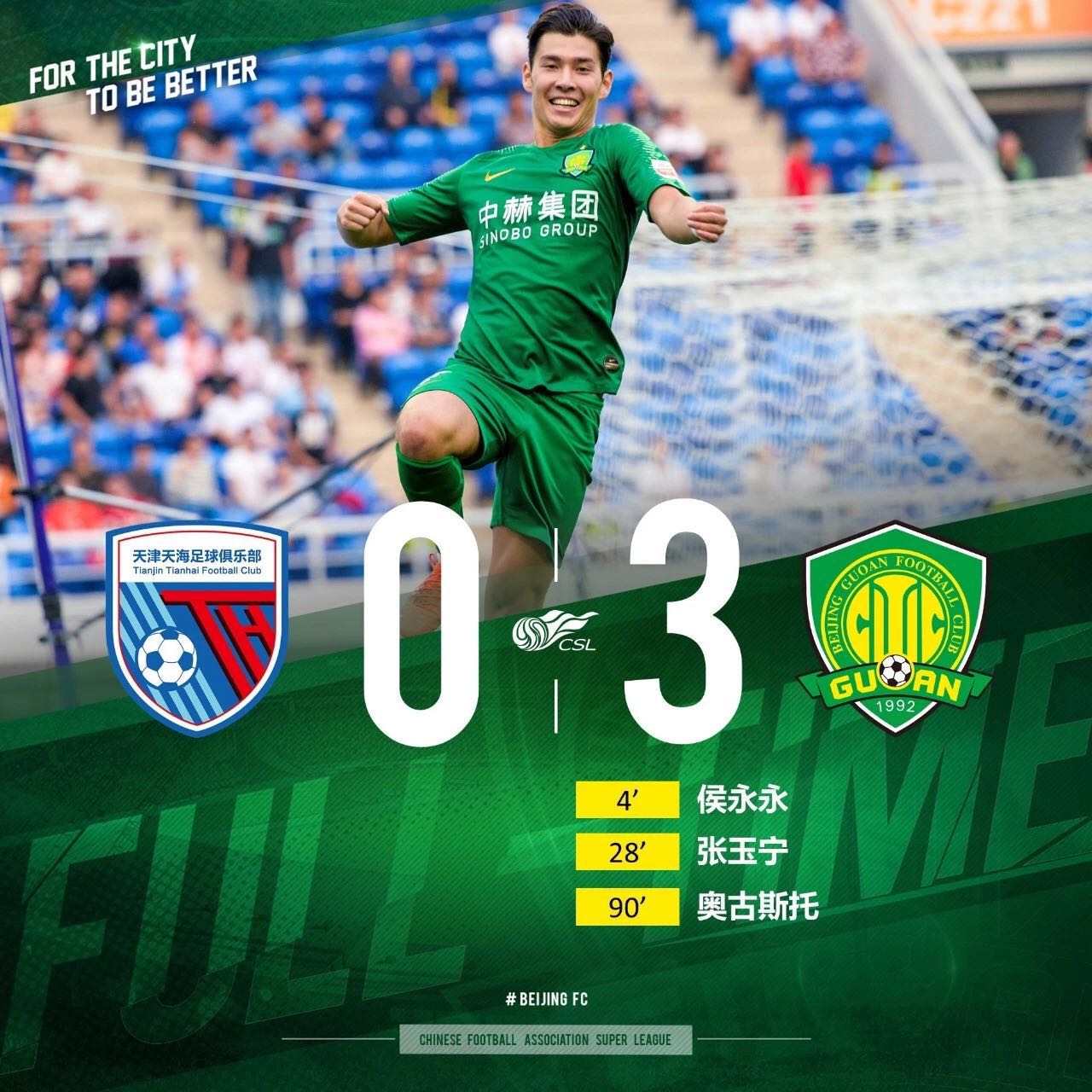 /Highlights/
4' Hou Yongyong chipped over the keeper to score his first CSL goal in the first league game he started in. 1-0, Beijing FC led!
28' Beijing FC won the ball upfront and Chi Zhongguo's pass helped Zhang Yuning to score the second goal, 2-0!
90' Zhang Yuning and Augusto linked up near the box and the Brazilian's strike buried the ball into the net. 3-0, the win was sealed!
/Line-up/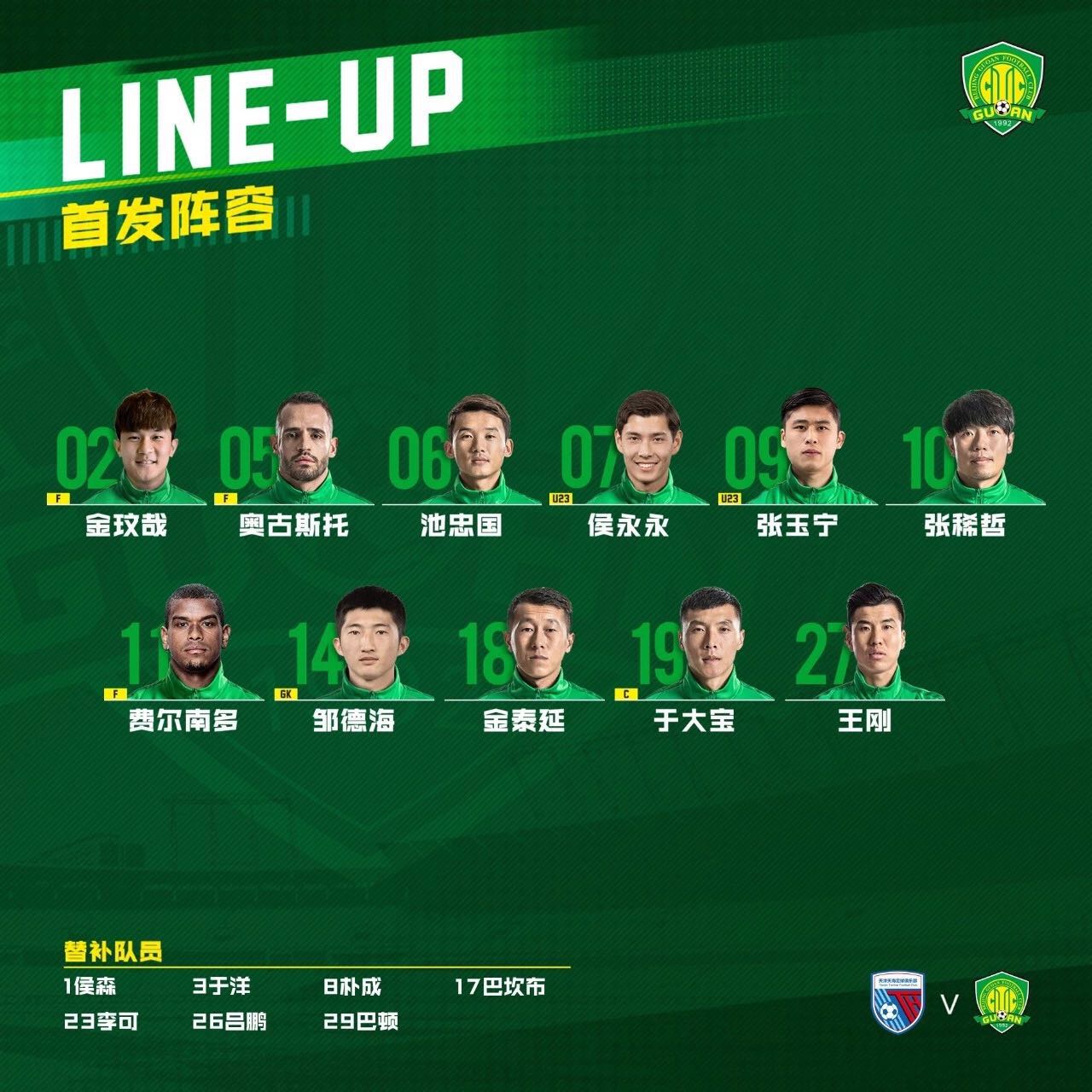 Starting line-up: 14-Zou Dehai; 27-Wang Gang, 2-Kim Min-Jae, 19-Yu Dabao, 18-Jin Taiyan; 5-Renato Augusto, 11-Fernando (86' 8-Piao Cheng), 6-Chi Zhongguo; 10-Zhang Xizhe, 9-Zhang Yuning*, 7-Hou Yongyong (69' 29-Ba Dun)
Unsubstituted players: 1-Hou Sen, 3-Yu Yang, 17-Bakambu 26-Lyu Peng
*U23 players
/The 12th Players/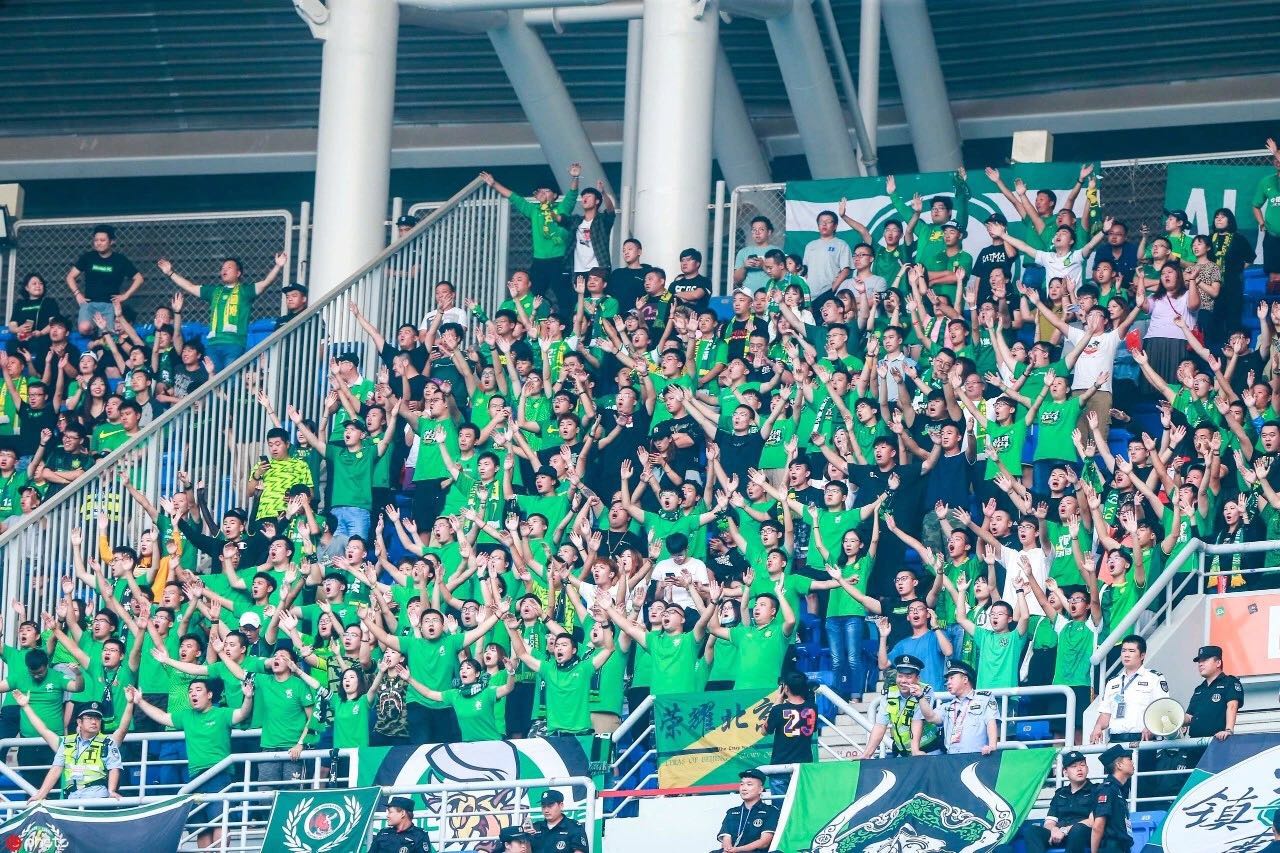 We would like to thank those fans who fought alongside us today in Tianjin. The journey has not yet ended, let's see one another again on 19 October in Gongti!