RESULT | Wang Ziming scores the winning goal against Chiangrai United
2020 Season officially began tonight. Beijing FC played their first 2020 AFC Champions League group match against Chirangrai United in Thailand. The kits worn by our lads tonight were emblazoned by the slogan saying 'Wuhan Fight on', which was to express the club's sincerest support and wishes to those who have been fighting against the coronavirus breakout in Wuhan, Hubei, China. After 22 minutes into the first half, Jonathan Viera beat the opposition's defence and delivered the ball into the box. Wang Ziming on the receiving end scored with composure. The score remained until the full-time whistle and Beijing FC won their first game in 2020 Season.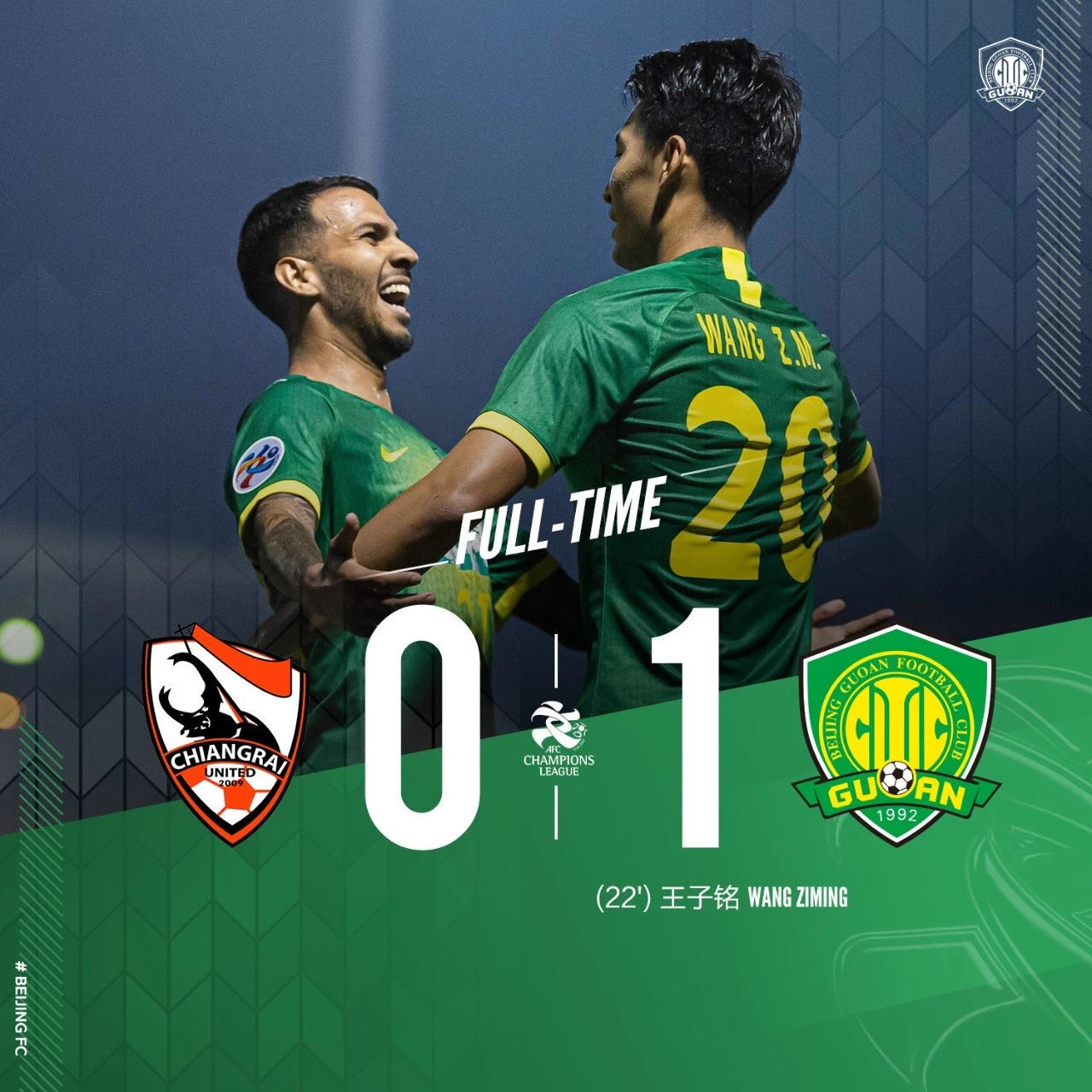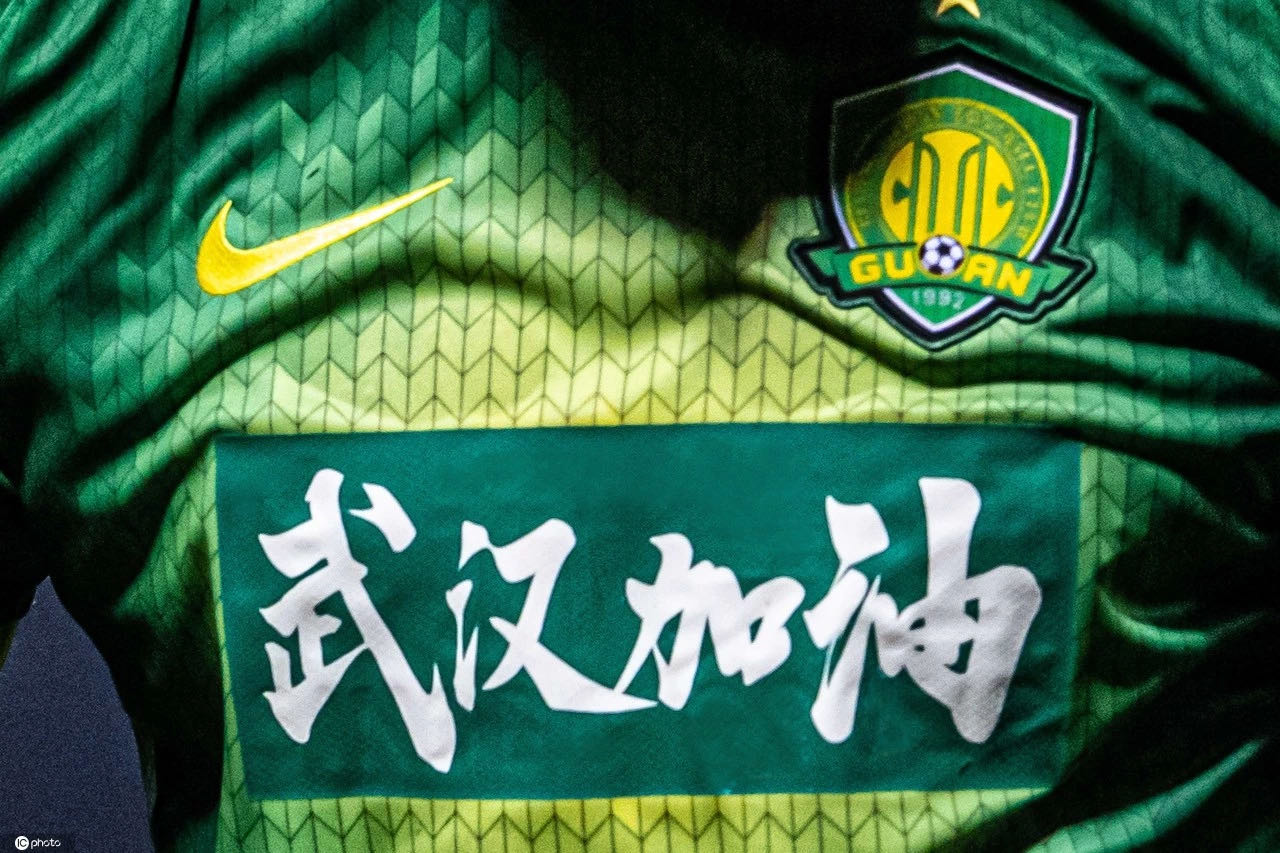 /Highlights/
23' Jonathan Viera's light chip on the ball went through the defenders, and Wang Ziming's composed finish brought the away side the goal. 1-0, Beijing FC led!
90+' Bakambu passed to Augusto, and the Brazilian's strike was denied by the post.
/Line-up/
Starting Line-up: 1-Hou Sen; 28-Jiang Tao, 24-Yang Fan, 22-Yu Dabao, 4-Li Lei; 8-Piao Cheng (35' 6-Chi Zhongguo), 23-Li Ke (76' 10-Zhang Xizhe), 5-Renato Augusto, 21-Jonathan Viera; 17-Cédric Bakambu, 20-Wang Ziming (86' 29-Ba Dun)
Unsubstituted players: 14-Zou Dehai, 3-Yu Yang, 26-Lyu Peng, 39-Wen Da
/Match Statistics/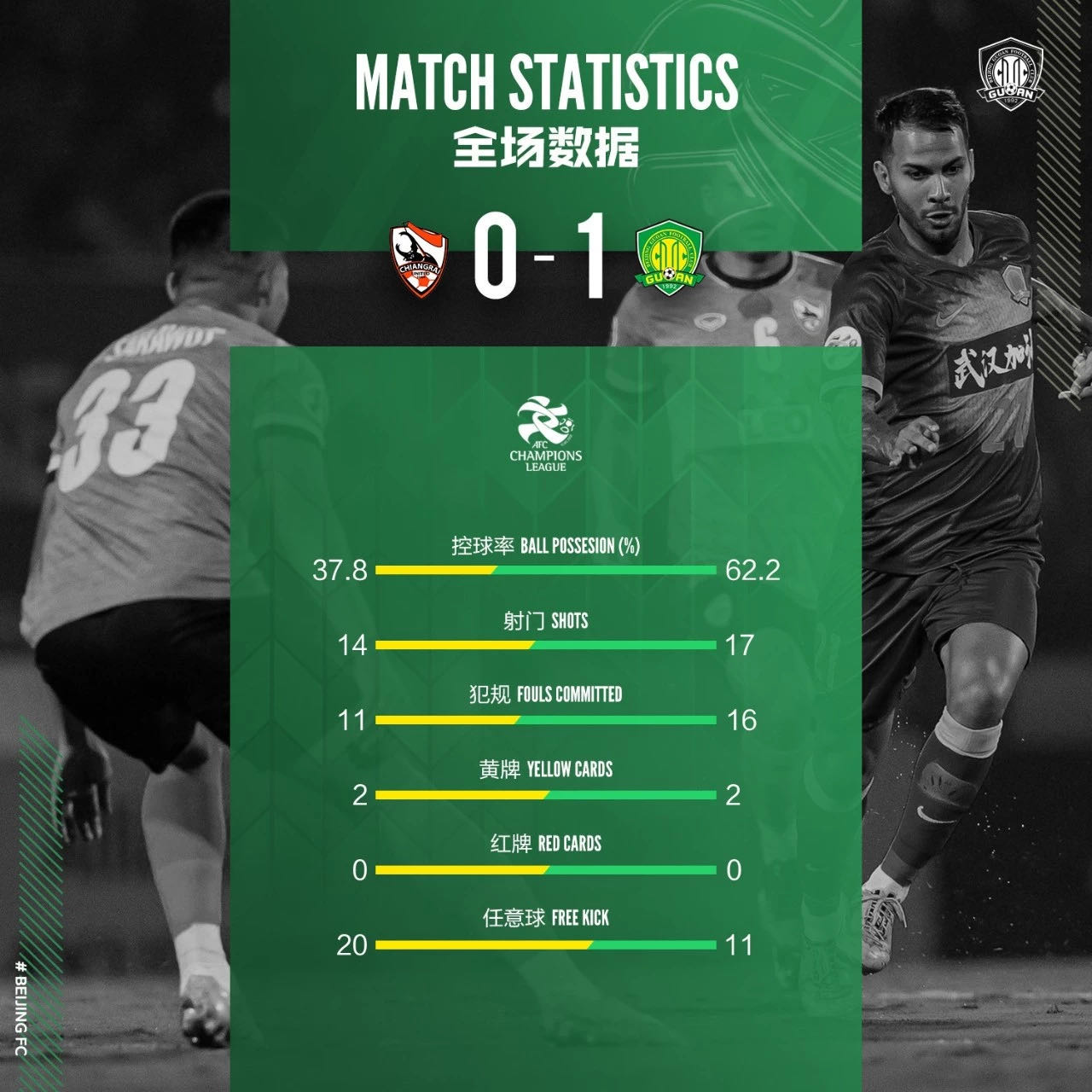 /Thank You/
Finally, we would like to thank our fans for supporting us on site or through digital channels. We would also like to give our sincerest regards to every medical professional who has been fighting against the breakout of the novel coronavirus on the front line. Our hearts and best wishes go with everyone involved. We hope you would stay safe and healthy. See you in the next game.