The final round of 2019 Chinese Super League was played this afternoon. Beijing FC hosted Shandong Luneng Taishan at home. After conceding two goals early in the game, our lads managed to equalise the game before the half-time whistle: Zhang Yuning was assisted by Augusto to score the first goal after 43 minutes and our vice-captain scored the second goal from a penalty won by Bakambu. During the final stoppage time, Augusto's cross found the Wang Ziming, and the young fresh leg scored the final goal to seal the game at 3-2! Upon the completion of this game, Augusto was able to play every minute in the 30 CSL games this season as a non-keeper player. Beijing FC finished second on the table with 70 points.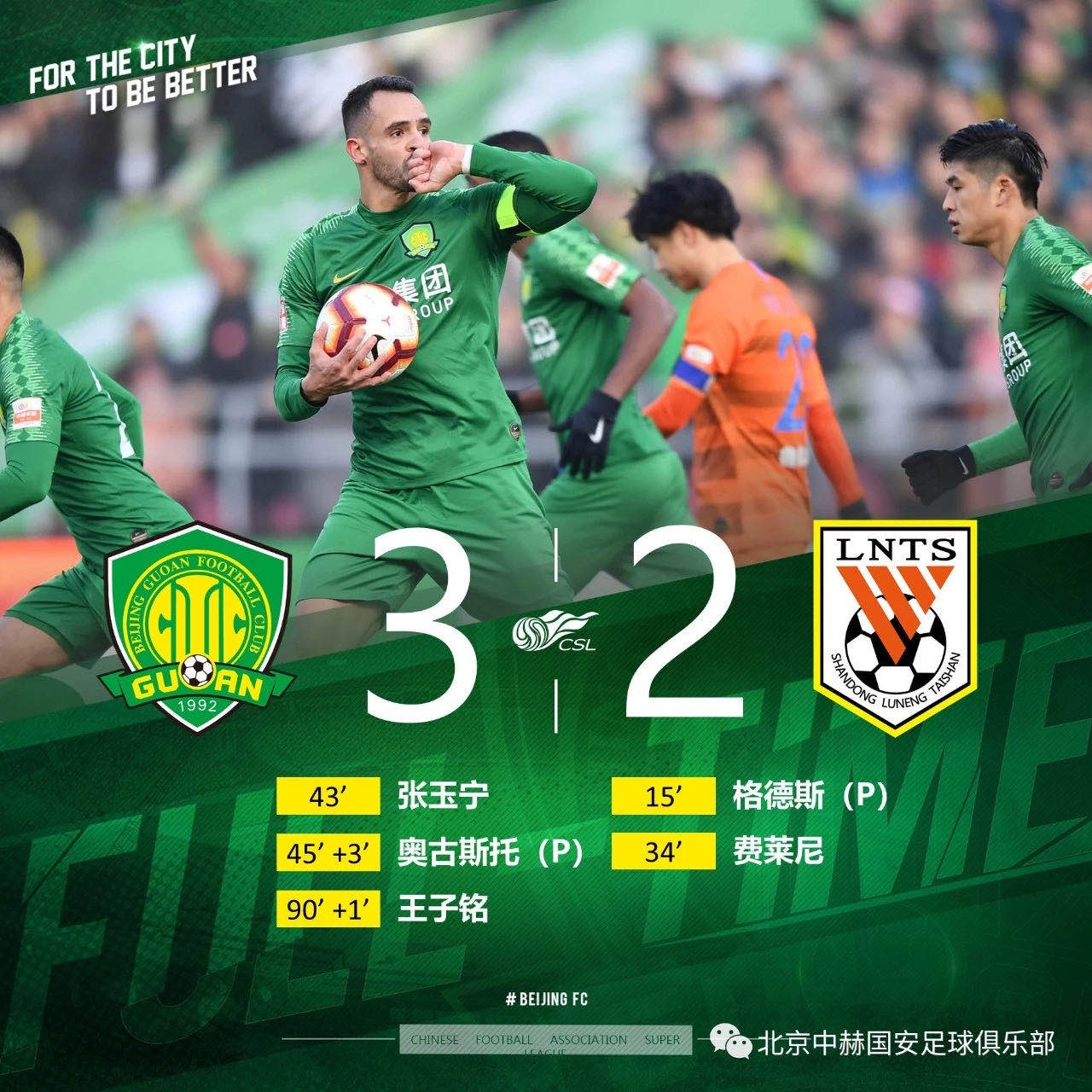 /Highlights/
43'
Augusto's deliverance helped Zhang Yuning score in the box. 1-2.
45'
Bakambu was fouled in the box, a penalty was rewarded. Augusto equalised the game. 2-2.
90+' Augusto's cross found Wang Ziming in the box again, and the young striker killed the game with a fine shot. 3-2! Beijing FC made a legendary comeback!
/Line-up/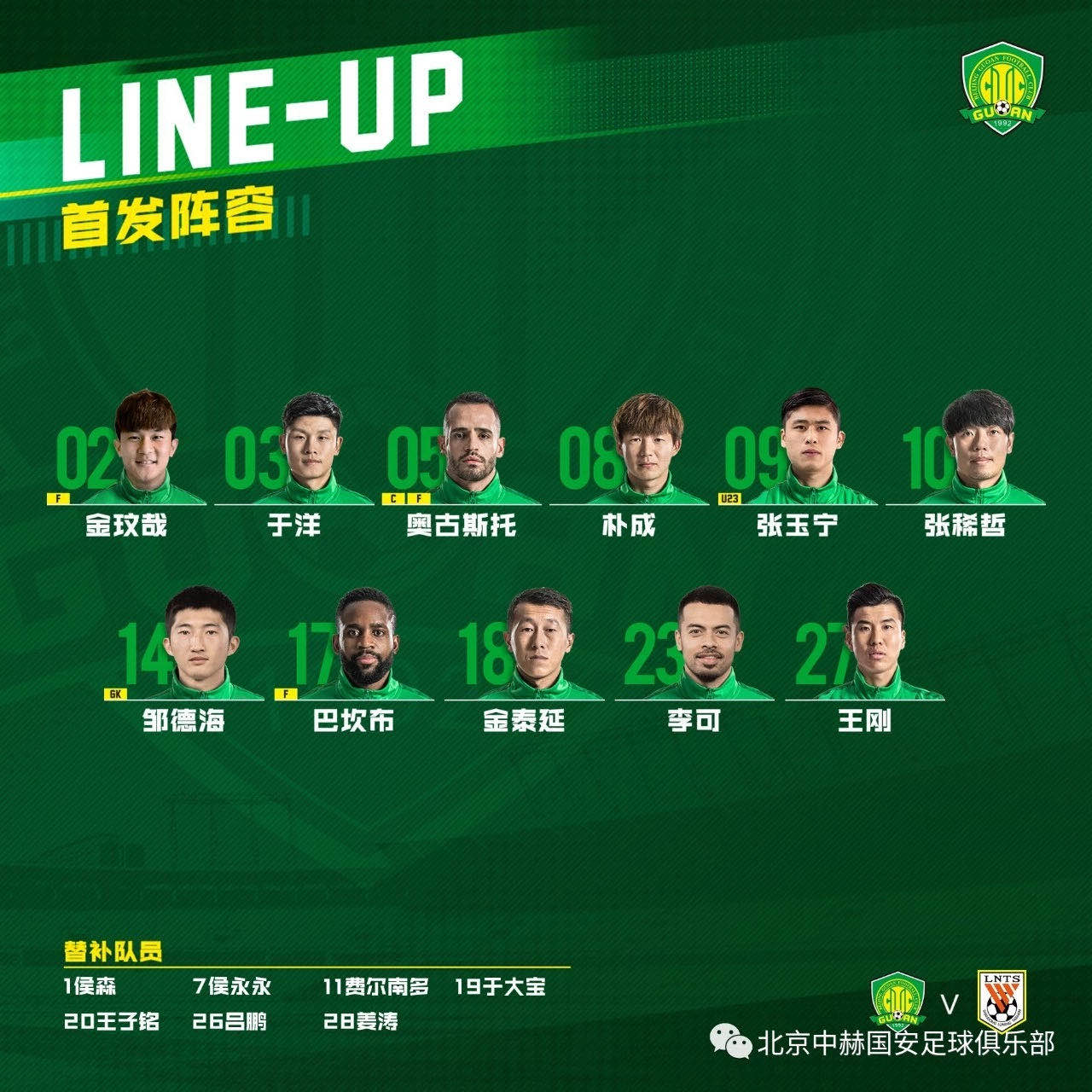 Starting line-up: 14-Zou Dehai; 27-Wang Gang 2-Kim Min-Jae, 3-Yu Yang, 18-Jin Taiyan; 5-Renato Augusto, 8-Piao Cheng (84', 20-Wang Ziming*), 23-Li Ke, 10-Zhang Xizhe; 17-Cedric Bakambu (84' 11 Fernando), 9-Zhang Yuning* (88' 7-Hou Yongyong*),
Unsubstituted players: 1-Hou Sen, 19-Yu Dabao, 26-Lyu Peng, 28-Jiang Tao
*U23 players
/The
12
th
Players
/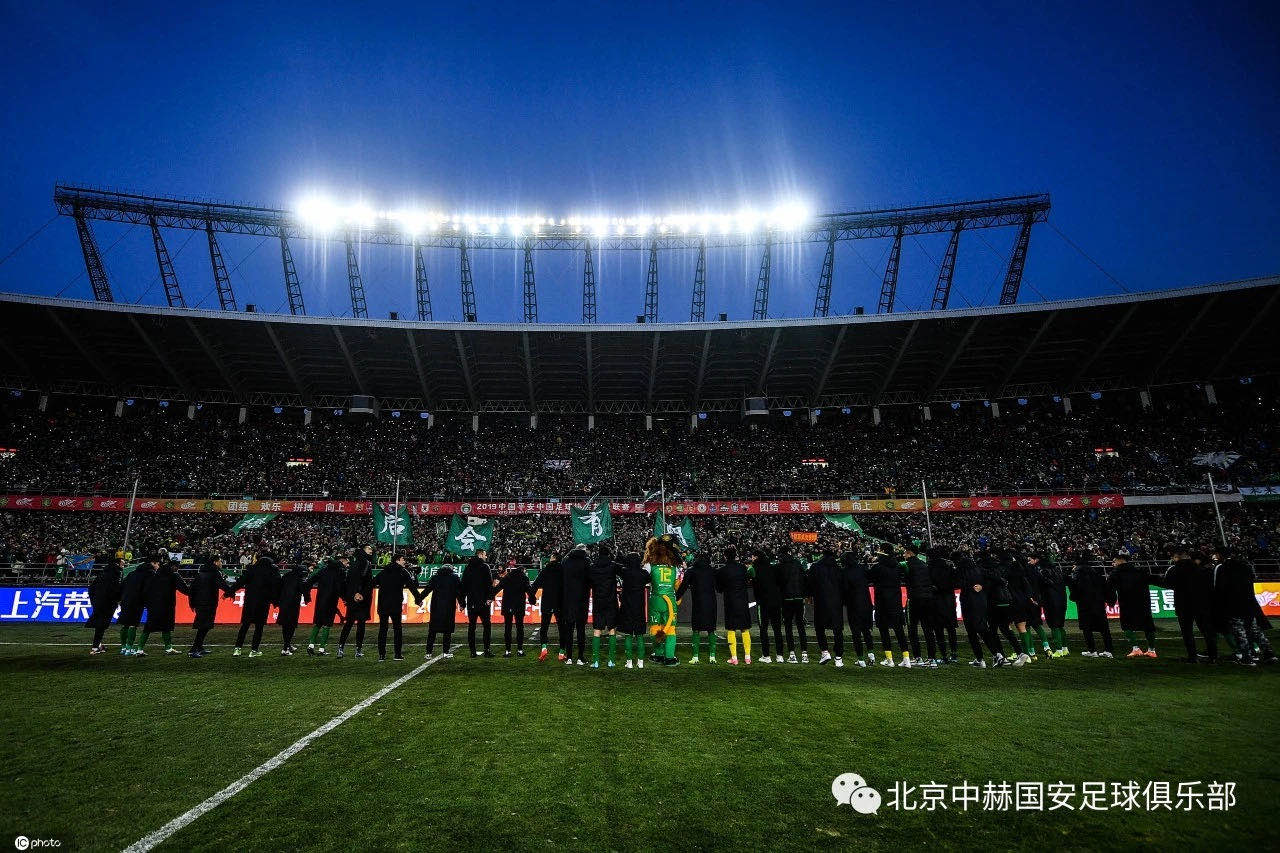 Finally, we would like to present our sincerest regards and appreciation to our fans, who have fought together with us this season.
We thank you for your consistent support and motivation.
We made histories yet some regrets. In 2019 we have been through rain and fire, and in 2020 we will surely have much more to aspire.