Beijing FC played Guangzhou R&F away in Round 29 of 2019 CSL. After 28 minutes, Augusto's long-range attempt brought the away side the opening
goal. Bakambu was able to widen the gap as he received the pass from Zhang Xizhe after 31 minutes. Our striker scored his second of the game two minutes later, which was another from outside of the box. The home side pulled one back before half-time. 3 minutes after the break, Zhang Xizhe made another assist, and this time the receiver was Zhang Yuning, whose strike helped Beijing FC lead by 4-1.
After this win, Beijing FC await their last game of the season, for which they will play against Shandong Luneng at home.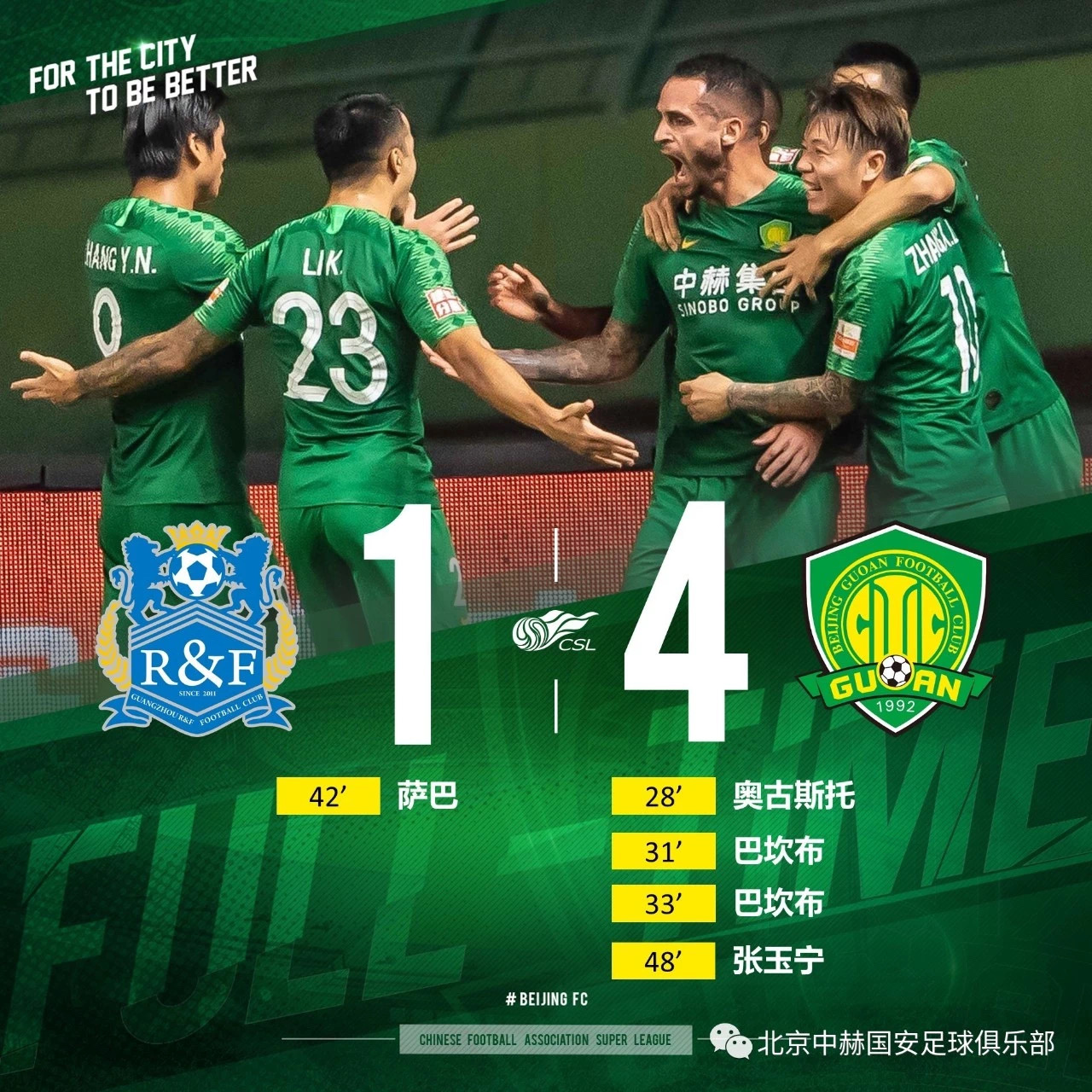 /Highlights/
28' Augusto dribbled through two defenders and score from a long range. 1-0, Beijing FC lead!
31' Zhang Xizhe's cross found Bakambu, and the No. 17 scored the header! 2-0!
33'
Bakambu scored his second of the game in a counter-attack, another long range screamer! 3-0!
49' Zhang Xizhe's second assist of the game helped Zhang Yuning seal the game at 4-1!
/Line-up/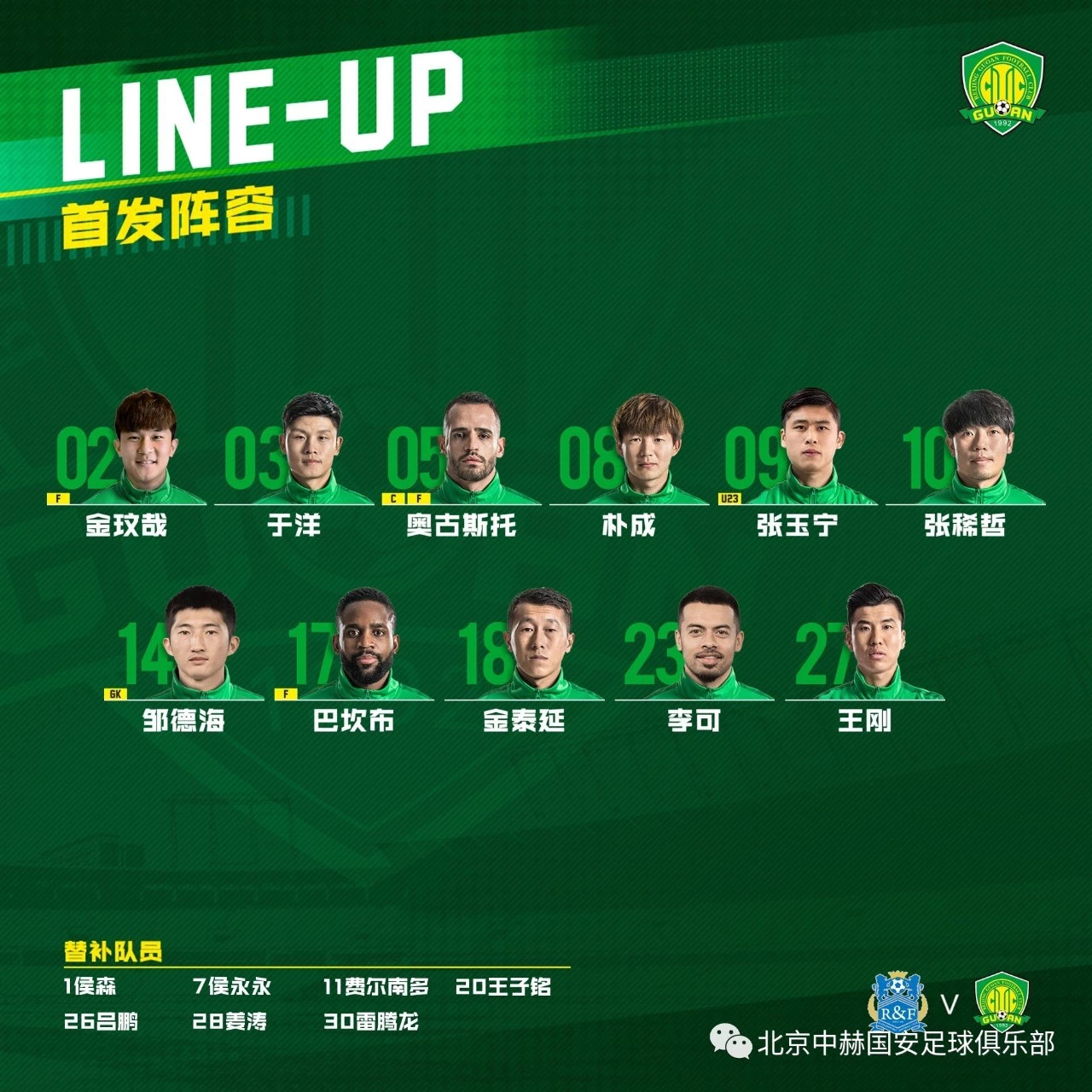 Starting line-up: 14-Zou Dehai; 27-Wang Gang, 2-Kim Min-Jae, 3-Yu Yang, 18-Jin Taiyan; 5-Renato Augusto, 8-Piao Cheng (73', 26-Lyu Peng), 23-Li Ke, 10-Zhang Xizhe; 17-Cedric Bakambu, (78', 11-Fernando), 9-Zhang Yuning* (80' 20-Wang Ziming*),
Unsubstituted players: 1-Hou Sen, 7-Hou Yongyong*, 28-Jiang Tao, 30-Lei Tenglong
*U23 players
/The 12th Players/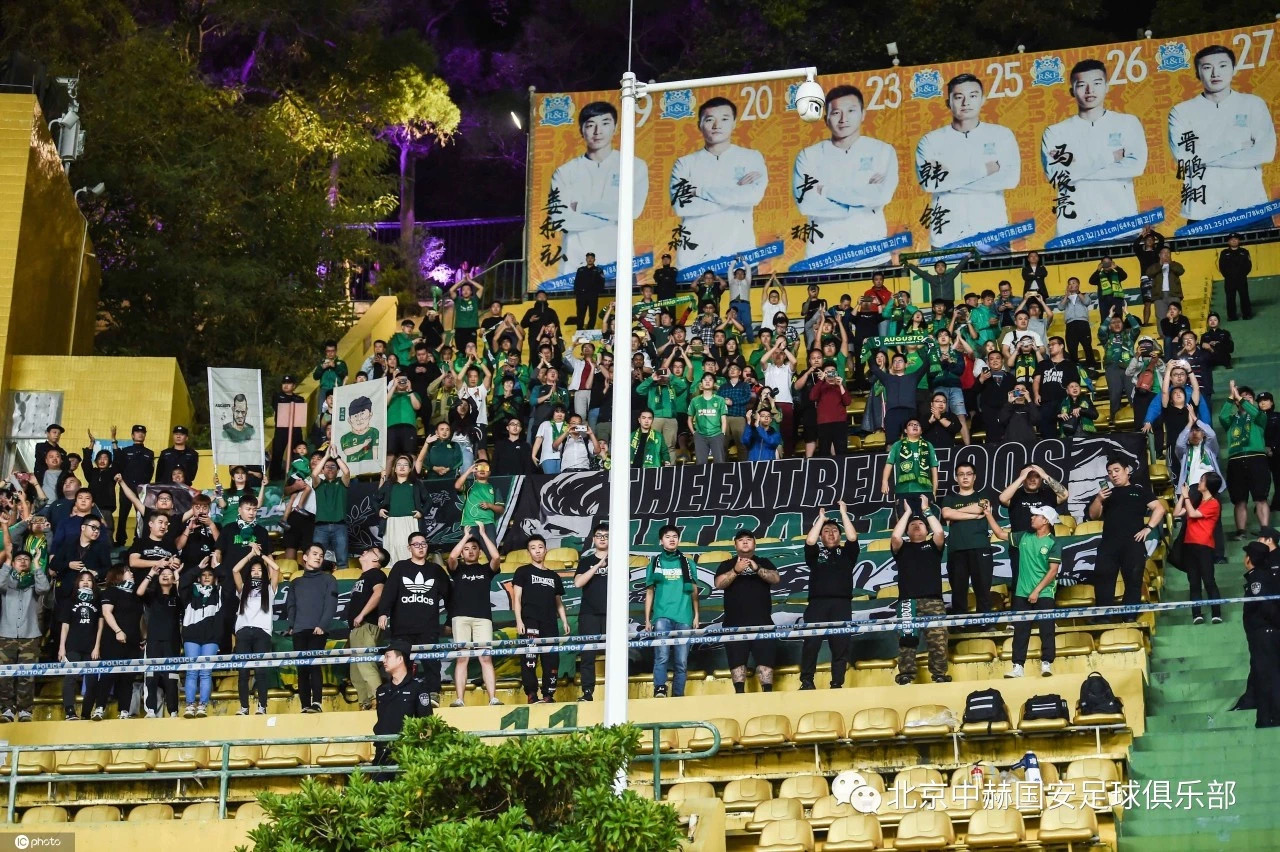 We would like to thank our fans who travelled to Yuexiu Mountain today for us. As the head coach mentioned during the press conference: the two consecutive wins would not have been brought home without the support of our fans. Let's fight until the end of the season. See you at the Workers' Stadium on 1 December!