The home game against Tianjin Teda this evening was the

27

th

CSL game played by Beijing FC this season. 25 minutes into the first half, Bakambu helped the home side gain the lead. Tianjin's German striker Wagner equalised in the second half. 10 minutes before the final stoppage time, Augusto scored the second goal of Beijing FC. Bakambu also assisted Wang Ziming in the 88

th

minute to score the final goal. The final score was 3-1, as Beijing FC beat Tianjin Teda at home.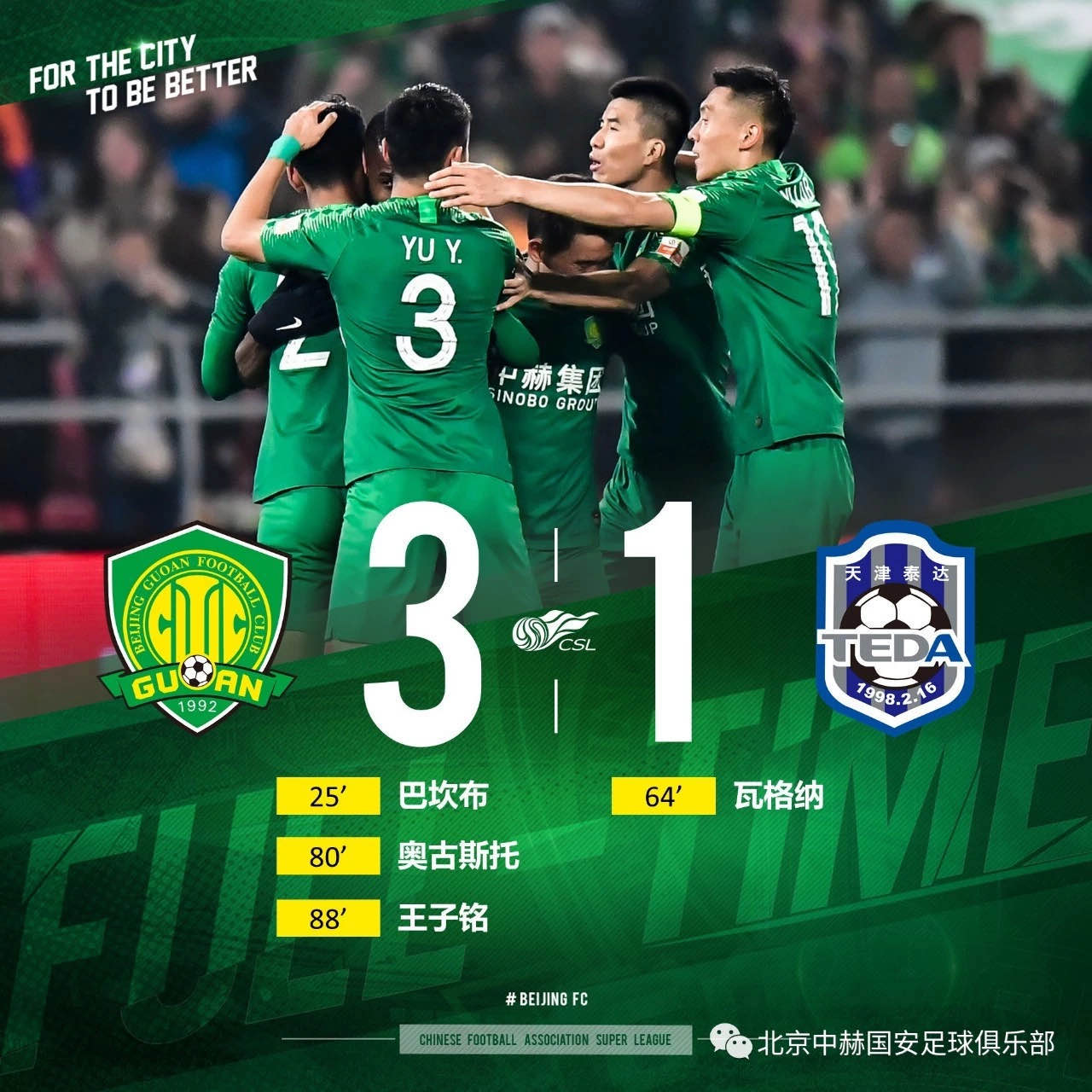 /Highlights/
8' Augusto's right corner found Zhang Yuning, the striker's header was denied by the top bar.
25' Augusto's through ball was deflected by Tianjin's defenders, and Bakambu was able to tap in the ball easily into the net. 1-0, Beijing FC led!
80' Yu Yang's long ball found Augusto in the box, the Brazilian finished with his left foot, and the ball was bounced by the upright then into the net. 2-1!
88' Beijing FC's efficient counter attack ended with Wang Ziming's goal, which was assisted by Bakambu. 3-1, the win was sealed.
/Line-up/
Starting line-up: 14-Zou Dehai; 27-Wang Gang, 2-Kim Min-Jae (51' 3-Yu Yang) 19-Yu Dabao, 18-Jin Taiyan; 5-Renato Augusto, 6-Chi Zhongguo, 26-Lyu Peng (70' 11-Fernando), 23-Li Ke, ; 17-Cedric Bakambu, 9-Zhang Yuning* (79' 20-Wang Ziming*),
Unsubstituted players: 1-Hou Sen, 4-Li Lei, 10-Zhang Xizhe, 7-Hou Yongyong*
*U23 players
/The 12th Players/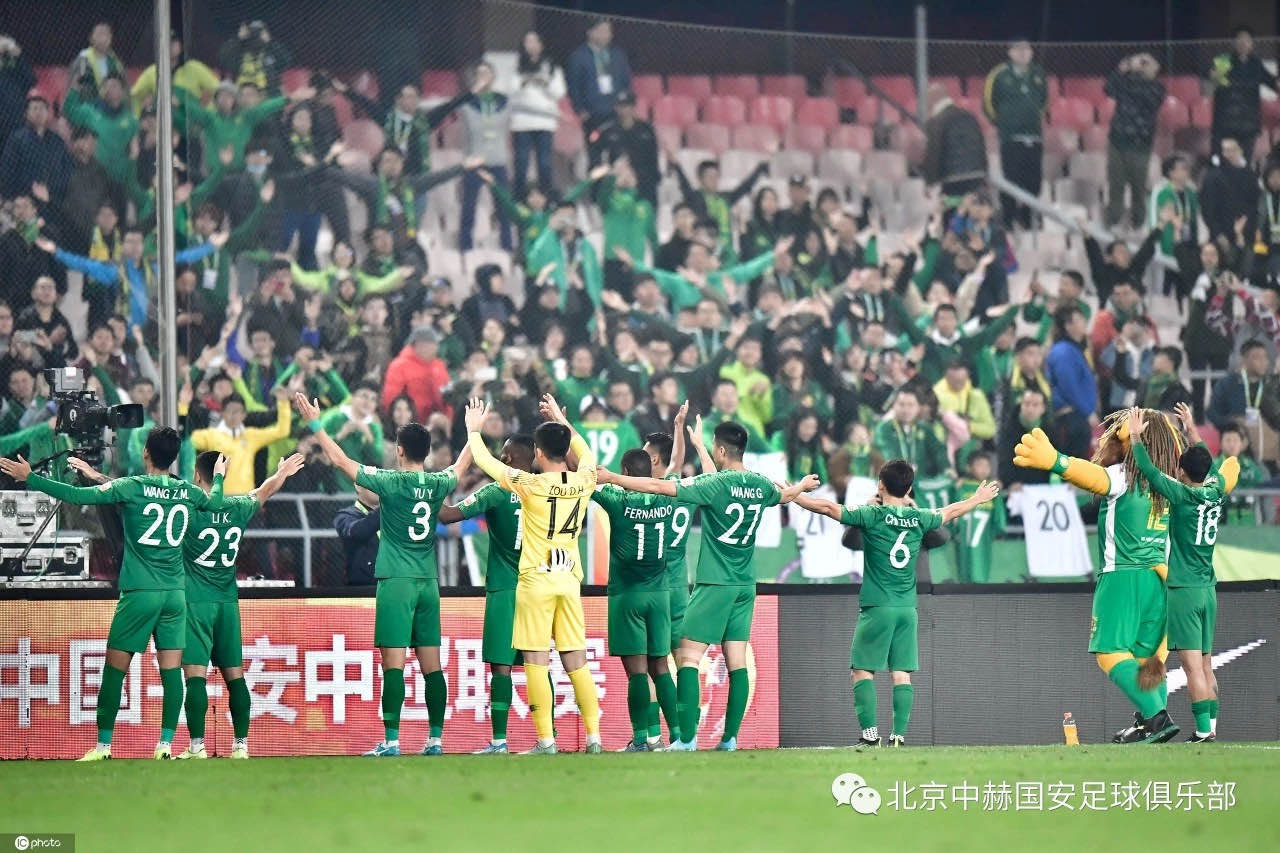 'As long as our fans are there, we will have the power to keep fighting,' said Augusto in the post-game interview. Our vice-captain's words also reflect the sincerest appreciation of each and everyone at the club to our fans. The team will be challenging Shanghai Greenland Shenhua on 22 November. Let's meet again very soon!